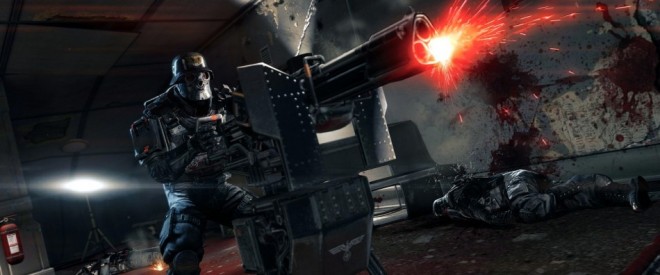 Wolfenstein: The New Order, upcoming FPS title from developer Machine Games and publisher Bethesda Softworks has released new trailer titled 'Stealth vs. Mayhem' showcasing the difference between how the stealth and mayhem modes will affect gameplay.
The trailer shows how it is to play in both these modes - in stealth, the player uses his knife and silencer and attacks the enemies in a smooth ninja fashion. But in the mayhem mode, you go completely guns blazing, a la Rambo.
The New Order is a game that is set in an alternative history, where the Nazis have won the World War II and have unleashed the advanced war machines like robots and super soldiers. Players will be playing as Captain B.J. Blazkowicz, the American War Hero and take on the Nazis.
Wolfenstein: The New Order will be released on 20 May 2014 for PC, PlayStation 3, PlayStation 4, Xbox 360 and Xbox One.
(YouTube Courtesy: BethesdaSoftworksUK)

Daylight Gets Launch Trailer, Discounted Price
Survival horror video game, Daylight gets a new trailer and it was also discounted for PlayStation 4. The new game was released on 29 April 2014.
Players will be controlling the character of Sarah who finds herself in an abandoned hospital. She has lost her memory and she has to chart a way to escape using a cell phone. Sarah finds out the truth about the execution of the 12 of the 13 witches and comes to know that she is a descendant of the thirteenth witch. She has to evade the spirits of the twelve witches that want to kill her.
The original price of the PlayStation 4 version is $14.99 and with the reduced pricing, it will be $11.99 for non-PlayStation Plus subscribers and for players who are subscribers of PlayStation Plus, it will cost $9.59.
The game's gameplay includes newer levels, scares and puzzles. As for the PlayStation 4 version, Twitch users will be able to trigger in-game events in other's games by using chat commands.
Daylight is developed and published by Zombie Studios and Atlus for PlayStation 4. The game runs on Unreal Engine 4 and was released for PC and PlayStation 4 only.
(YouTube Courtesy: PlayStation)

Image credit: wolfenstein.com
(Ed:AJ)