There's some good news! Jatayu Nature Park is finally open to visitors at Chadayamangalam near MC Road, Kerala.
The location has a myth behind it. The place where the giant eagle sculpture has been built is the exact spot where the mythical creature Jatayu was believed to have fallen from the sky after its fight with Raavan.
According to the Hindu legends, Jatayu was a bird of enormous proportions and lived during Treta Yuga. There is a mention of this bird in Ramayana.
The Jatayu Park in Kerala has been made on the lines of a public-private partnership under the BOTS or Build-Operate-Transfer model.
The bird sculpture measuring 200 feet in length, 150 feet in breadth and 70 feet in height looks beautiful, isn't it?
The bird sculpture replicates the mythical Jatayu and is set on a hillock in an area of 15,000 square feet. Spread across 65 acres, the park offers recreational activities, such as a 6D theatre, a digital museum, a Siddha and an Ayurvedic cave resort, adventure activities and much more.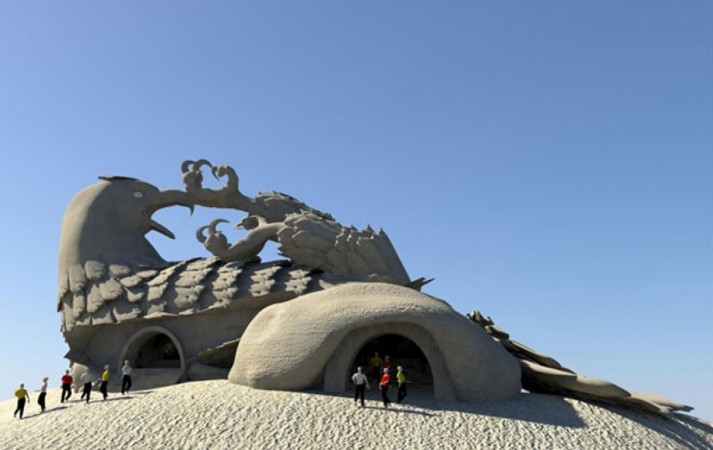 The Jatayu sculpture and the Jatayu Nature Park is the brainchild of moviemaker Rajiv Anchal.
The rock-theme park will present a good scope to support local communities with conservation assignments like generating renewable energy and harvesting rainwater.
Well, all we can say is that it's definitely a must visit in India.