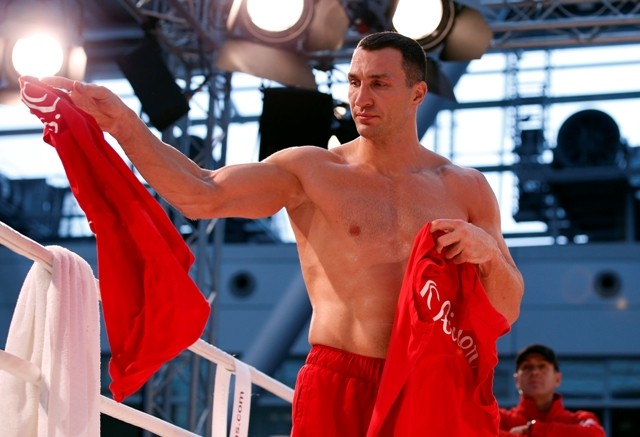 One of the most anticipated world heavyweight title rematch between Wladimir Klitschko and Tyson Fury has been announced. The two boxers will go all out on Oct. 29 at Manchester Arena, which is expected to be another sell-out.
Fury produced a sensational performance, defeating Klitschko in November last year via unanimous decision. Klitchsko triggered his rematch clause in the contract to make the second fight happen. The bout was originally scheduled for July, but the fight did not go ahead with Fury suffering an ankle injury.
But now the dates have been officially confirmed, and the countdown clock has already begun as well. Just more than 50 days are left for the bout, which could be another classic encounter. Fury's promoter Mick Hennessy is expecting an explosive fight next month.
"Everyone involved has worked tirelessly to get the world heavyweight title rematch between Tyson and Wladimir back on and I'm thrilled that it's now officially confirmed," ESPN quoted Hennessy as saying.
"This is the rematch that the boxing world has been waiting to see and the anticipation is now at boiling point so expect a highly charged and explosive fight when the best two heavyweights in the world collide."
After Klitschko's loss to American Lamon Brewster in April 2004, the Kazakh boxer lost for the first time in 11 years, against Fury last year. The 1996 Olympic gold medallist will be keen to take revenge in October, while Fury will try to become the first pro boxer to defeat Klitschko in back-to-back bouts.
"Team Klitschko is very happy, that after Fury's postponements, we finally have a new date. It is great that our event can stay in the Manchester Arena. This is one of the best venues world-wide and has already seen many great fights," Bernd Bonte of Klitschko Management Group said.