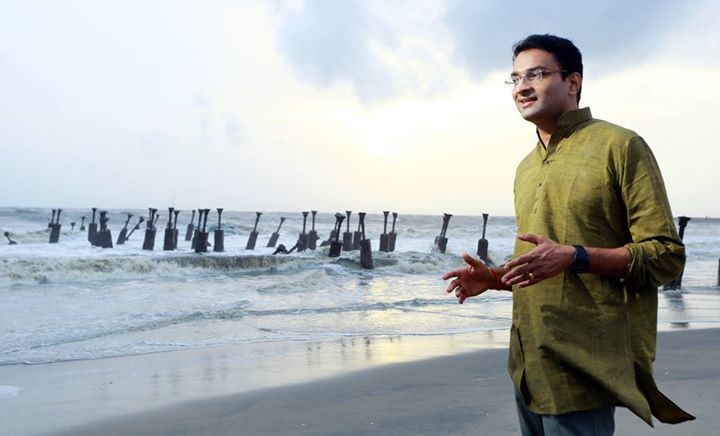 Kozhikode District Collector Prasanth Nair's popularity on social media has been criticised by a few, who wanted him to be transferred to another district. District Congress Committee president KC Abu criticised the collector during the KPCC Executive committee meeting on Thursday, 9 July.
"Prasanth is very active on social media, which is just a show off strategy. At this age, I cannot access Facebook or Whatsapp to contact him as he never picks up our phone calls. As he is a Communist supporter, we cannot go ahead with the Panchayat elections with him as the Collector," Abu reportedly mentioned on Thursday.
After he was criticised by Abu, many social media users have extended their support for the collector, with the hashtag #WithYouPrasanth. It has to be noted that Prasanth's Facebook handle Collector, Kozhikode has more than 58,000 followers.
Some Malayalam online news portals had also claimed that MP MK Raghavan too has a similar opinion on the collector.
However, Raghavan slammed the media reports by commenting on his Facebook handle.
"I didn't attend the KPCC meeting on Thursday, but I saw some online reports, which claimed that DCC president Abu has commented about the Kozhikode collector Prasanth. In the reports, my name was also involved. I am very happy with the social media campaigns by the collector. As a MP, I always contact Prasanth when it comes to the development activities of the district. I request news portals to refrain from publishing fake news," he posted on Facebook.
Ever since Prasanth took charge of the office, he is very active on Facebook and has launched many campaigns and projects through social media. His popular campaigns, Operation Sulaimani and Project 4N, have been receiving positive responses from people across the state.