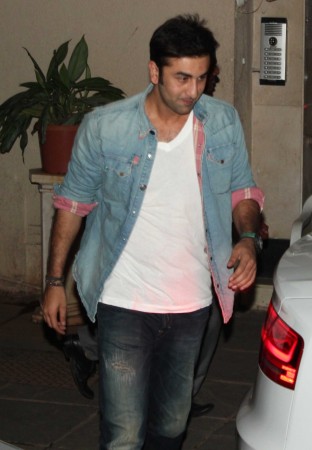 Actor Ranbir Kapoor's extremely packed schedule is posing trouble for his film "Roy" and is also likely to hamper its scheduled release.
Vikramjit Singh's "Roy" which was set to release this year might be pushed to 2015, with the film's lead actor, finding it difficult to accommodate the project, reported Deccan Chronicle.
Kapoor is said to be quite engrossed with Anurag Kashyap's "Bombay Velvet" presently. The film wrapped up recently and its post production work is presently underway. The actor is yet to complete its dubbing and was recently spotted in Mumbai studios preparing for the film's photo shoot. The film being a big budget project has been taking a lot of Kapoor's time.
Following "BV", the 31-year-old will continue his work on "Jagga Jasoos", which is being directed by Anurag Basu and co-produced by the actor himself. Hence, the actor will evidently make the detective flick his priority. The film is slated for a release on 29 May 2015, post the IPL season.
Meanwhile, the "Barfi!" star will also have to make time for Imtiaz Ali's "Window Seat", which will have him travelling to European islands with Deepika Padukone.
With all these commitments, the actor will be left with hardly any time for "Roy" that requires him to shoot in South Africa for over 15 days.
Also the film's lead heroine Jacqueline Fernandez has a similar date issue when it comes to the film. The actress is currently filming Salman Khan starrer "Kick", the shooting schedule of which is directly affecting the dates of "Roy". Since Khan's film is set for a release later this year, it is unlikely that Fernandez can take up another project in the meantime.
Looks like Bhushan Kumar-backed "Roy", which was set to start rolling from April is unlikely to meet its requirement, falling short of its 11 September release date.
(ED/VS)