Jung Ryeo Won, the Korean-Australian actress known for her role as Kim Haeng Ah in tvN drama Bubble Gum, will be sharing screen space with Tunnel actor Yoon Hyun Min in the upcoming KBS drama Witch's Court.
The Korean mini-series revolves around the life of a materialistic female prosecutor named Ma Yi Deum, who faces some unexpected challenges and end up working on sexual assault cases. She will be leading the special task force investigating crimes against women and children.
The female lead meets a young prosecutor named Yeo Jin Wook at her workplace. He was a paediatric psychiatrist, who gave up his medical career to become a lawyer. With an idealistic view of the system, he plans to work for helpless and needy people in the society.
Also read Because This Is My First Life: Actor Lee Min Ki to be back on TV after 10 years
Along with Jung Ryeo Won and Yoon Hyun Min, The Flower In Prison actor Jun Kwang Ryul, Splendid Politics actress Kim Min Seo, Goblin actor Choi Ri, Love in the Moonlight actress Kim Yeo Jin and Chief Kim actor Lee Il Hwa will also appear in the KBS drama as supporting characters.
Witch's Court is scheduled to air on KBS every Mondays and Tuesdays at 10 pm KST. It will be premiered on October 9 after the finale of romantic comedy-drama Girls' Generation 1979.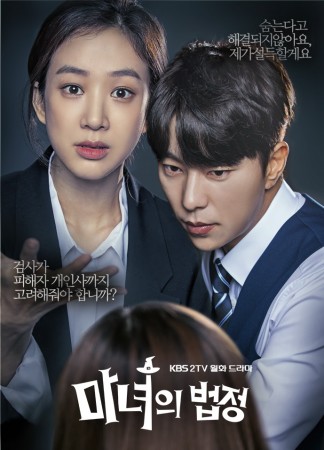 Although the legal drama will be competing with the MBC series 20th Century Boy and Girl for viewership ratings, Jung Ryeo Won does not feel pressurised. The actress said that she is happy to support her close friend Jung Ryeo Won for her upcoming project.
"We were both surprised when we found out our dramas will be airing at the same time, and I think it will be an interesting experience for us. While we were talking about it, we promised to go on a trip together once our dramas end and the person who got higher ratings will have to cover the expenses We don't really feel any pressure about competing against each other. I really hope both our dramas do well. I hope this will be a good experience for both of us," Soompi quoted the actress as saying.