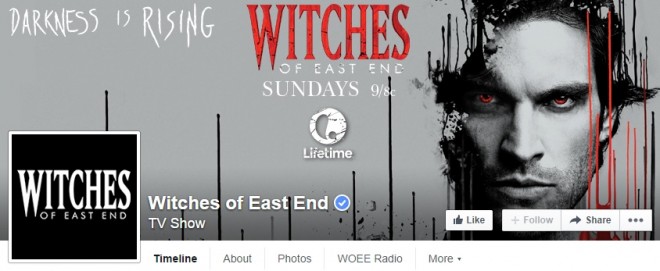 The King of Asgard has landed in East End, and the Beauchamp ladies – Freya, Joanna and Wendy – have gone back in time, 1800s to be exact, to retrieve a weapon that could kill the king.
The theme of season two is "Darkness is Rising" and with each episode, the dangers that the Beauchamps face have been increasing. The last two episodes saw the death of revival of Freya and Ingrid, and although it was the King of Asgard who brought back his granddaughters, Joanna is convinced that her father cannot be trusted.
Due to this she leads the girls back in time to find that one weapon that could destroy her father. But in a surprising turn of events, Ingrid stays back with her grandfather. As per the synopsis, while the witches are out exploring their past lives, the king will be preparing for a dangerous battle in the present, with an "unsuspecting Ingrid on his side."
The episode is titled "Poe Way out" and the ladies will have an interesting meeting with writer Edgar Allan Poe, Maggie Friedman, creator of the hit Lifetime series, told the US edition of International Business Times.
"We will meet Edgar Allan Poe and learn he was connected to the Beauchamp's," Friedman said. "We had a lot of fun with that -- taking a real character from history and playing with that in our universe. He's in a few episodes and it's a really cool storyline and it is quite dark."
While the episode is going to revolve around the Beauchamp ladies, the Gardiner boys will also get ample screen time, where Dash will learn the identity of his one-night stand, and Killian will try a way to break the cycle between him and Freya.
The official synopsis of the episode reads: "Joanna, Freya and Wendy travel back in time to revisit one of their past lives in order to retrieve a powerful but dangerous weapon that may be the only way to destroy Nikolaus for good. Back in East End, Nikolaus is preparing for a battle and also has an unsuspecting Ingrid on his side. Meanwhile, Dash discovers the true identity of his one night stand, and Killian attempts to break his and Freya's tragic cycle."