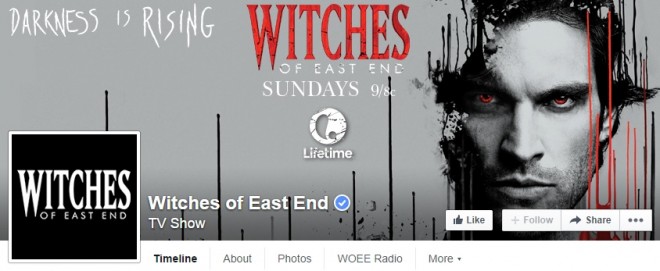 The 10th episode in season two of "Witches of East End" was filled with a lot of dramatic twists and turns that saw Ingird and Freya coming back to life, Joanna's attempt to end her life as well as the return of grandfather dearest, Nikolaus.
But one of the most shocking twists was when Ingrid decided against accompanying Joanna, Wendy and Freya back to one of their previous lives to find the weapon that could possibly kill Nikolaus.
It is yet unknown why Ingrid decided to stay back at the last moment, but according to the synopsis of next week's episode titled "Poe Way Out," Nikolaus is preparing for a battle with an unsuspecting Ingrid at his side.
Commenting about her time with the King of Asgard, Rachel Boston, who plays Ingrid, told TV Line that the "King will be stirring up all kinds of trouble in East End. Ingrid actually goes on quite a journey with the King as she discovers more about her life in Asgard. There are a lot of choices to be made."
As for Joanna, Freya and Wendy, they "travel back in time to revisit one of their past lives in order to retrieve a powerful but dangerous weapon that may be the only way to destroy Nikolaus for good."
Meanwhile, Killian, who had a run-in with Eva's great granddaughter doppelganger, will try to break his and Freya's tragic cycle, and Dash discovers the true identity of his one night stand, Raven. The role of Raven is being essayed by Sarah Lancaster, who arrives in East End as part of a life-long "secret mission," TVLine reported. But her attraction to Dash could derail her big plan.
There are only a few more episodes to go before the season two finale, and Boston said that it's going to be as crazy as it can get, with a lot of romance and drama thrown into it. "So much crazier! Next level crazier! The season finale is an epic, romantic, time traveling adventure. Prepare yourself for an emotional roller coaster. It's going down in East End," Boston added.
The finale is titled "The Gathering" and will air on 12 October on Lifetime. "Witches of East End" airs on Sundays at 9 p.m. ET