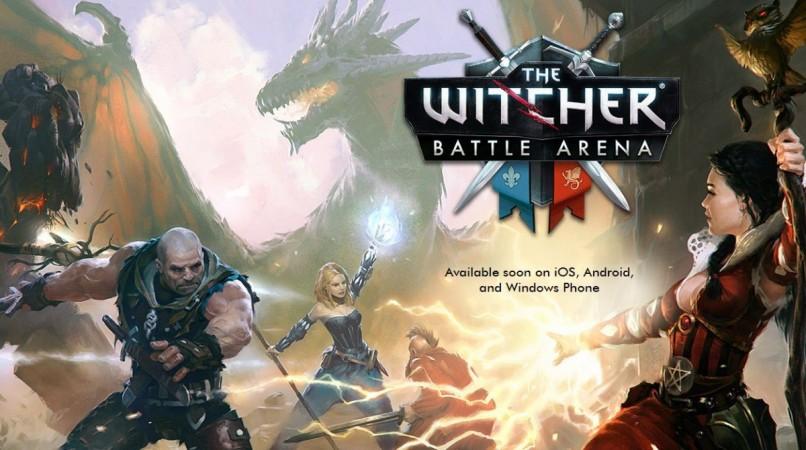 As far as developer CD Projekt RED is concerned, most of its impetus will surely lie on the upcoming and massively anticipated The Witcher 3: Wild Hunt. However, the developer is also looking to bring over similar kind of experience on other platforms as well, and hence The Witcher Battle Arena is set to see the light of the day this week.
The Witcher Battle Arena, the newest multiplayer online battle arena title brought to life by Fuero Games and CD Projekt Red, is set to be released on January 22 for Android and iOS, CD Projekt Red announced recently. This new MOBA title will deliver a different Witcher game to the ones looking to capture the experience with a more handheld perspective.
As with each of the Witcher games before it (and the upcoming The Witcher 3), the new game is set in an Andrzej Sapkowski's-created universe filled with fantasy stories. The Witcher Battle Arena comes as a free-to-play MOBA co-developed by Fuero Games and CD Projekt Red, although you should keep a look out for all the in-app purchases involved.
The game allows you to fight alone or alongside your friends, while clashing with opponents from all over the world and earn experience and valuable resources. Players will develop strategies and tactics to that would best suit their playing style, and later deploy them on the battlefield.
Players can also control Witcher characters such as Philippa, Saskia and Zoltan. Also note that the average match in the game will last about 10 minutes, and although few of you will complain about that, it's actually a time frame that's best suited, as far as the mobile platform is concerned. Or as the official page puts it: "Short and intense matches cater to your mobile gaming tastes and promise an exciting adventure on the go."
Also note that each hero in the game features an array of unique skills and comes offering his or her own special meta-game style. Players can try them all, pick their favourite and prepare tactics accordingly that will wipe out the opponents in online combat. The game also features a Conquest Mode that will see players divided into two teams of three, fighting for control over conquest points.
Are you interested in picking up The Witcher Battle Arena MOBA for your Android or iOS handset come Thursday? Let us know in the comments section below. Stay tuned for more updates!