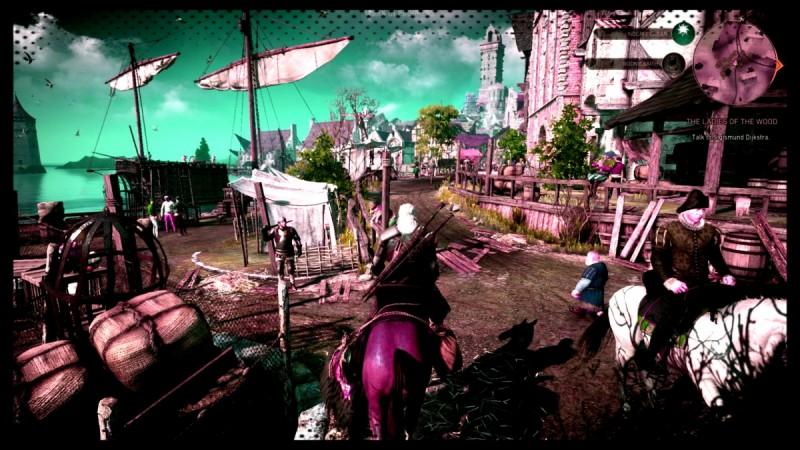 We have already seen a boatload of big name titles in 2015. And easily enough, titles such as Bloodborne and the recently-released The Witcher 3: Wild Hunt have already left quite an impression on our minds.
Keeping to the new Wild Hunt for the time being, there's a lot to see and do in CD Projekt RED's latest open world thriller. From hunting down monsters to traversing along the huge open-world and picking up side quests, there's more than meets the eye.
However, wherever you go, you will always be accompanied by your trusted horse (Roach) and the two different types of swords you will carry around to slay your foes. But in time, your swords will show signs of wear and tear with usage, before they are rendered totally useless.
To miss out on your swords in a world as hostile as that of Wild Hunt is equal to suicide, and here are a few tips to repair your sword(s) in the game:
Always keep a check on your sword's condition. The more you use it, the more it's open to damage. However, when its condition is extremely low, an icon will appear on the game's HUD (heads up display), hinting that the weapon needs some attention.
To repair a sword, you will need to visit the blacksmith. There are different kinds of "smiths" around the world and provided the one you approach with your damaged sword has the required skill, he will then restore Geralt's sword back to its devastating self.
You will also come across Sharpening Stones from time to time, usually near a blacksmith's place. To make things easier, they will even appear on the map as soon as you are in the area. The same is the concept with Workbenches requires to repair Geralt's armour. These objects give your weapons a boost, especially before you are gearing up to face a tough opponent.
If you think heading over to the blacksmith every time your sword is damaged is just a sheer waste of time (or too mainstream), you could also buy of craft a Weapon Repair Kit. This increases your sword's durability and is a great way to keep your weapons effective if you are ever away from a village. The same is the deal with the Armour Kit.
If you are ever looking to buy repair kits from merchants, know that you will need to find Repair Kit Diagrams in the world first.
An Amateur's Weapon Repair Kit costs 11 Crowns to purchase, although to craft one you will need one Elven Whetstone, Oil and Leather Straps. A Master's Weapon Repair Kit, on the other hand, will cost you 62 Crowns, and to make one, you must have a Gnomish Whetstone, one Alchemical Paste and one Linen.
Stay tuned for more updates!
[Source: Prima Games]