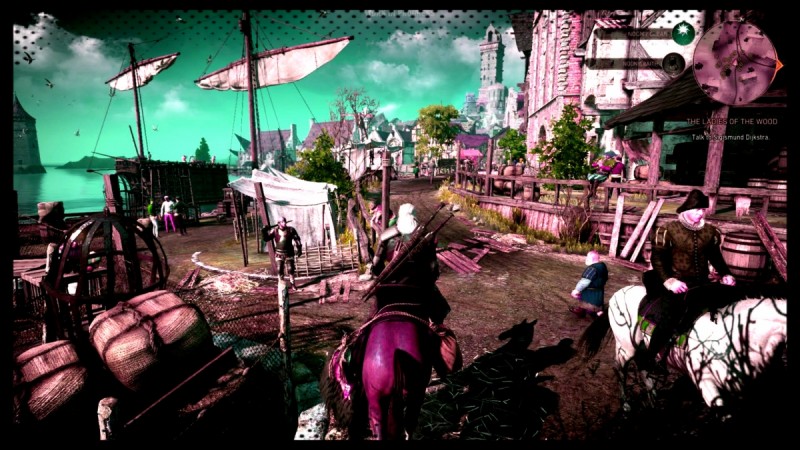 Developer CD Projekt RED has announced the release of a new patch 1.04 for its action RPG title, The Witcher 3: Wild Hunt. The new patch is currently available for download on both PS4 and Xbox One platforms.
This new patch will bring various fixes for the game. One of the highlights is the fix to the loading screen and the gold reset bug. The patch will also be bringing stability to the game.
Below are the patch notes for the patch 1.05 (Forum):
Gold will no longer reset beyond 65535
Fixes lack of interaction with Roche on Oxenfurt Bridge in the quest 'Get Junior'
Geralt's clothes will no longer be wet after leaving the menu
The gate in the crypt now works correctly during the quest 'Scavenger Hunt: Viper School Gear'
Fixes the endless loading screen when fighting the Ice Giant during the quest 'Lord of Undvik'
Mutagen bonuses will now be saved properly.
Potion of Clearance will no longer be automatically placed into the quick slot if player runs out of other edibles
Fixes issue where some skills were not removed properly by Potion of Clearance
Improves stability in gameplay and the UI
Meanwhile, the game would also receive their free share of DLC – Week 5 and Week 6. This DLC would include Skellige's Most Wanted Contract, Skellige Armor Set and many more for players in North America and Europe.
The developer has said that it has been "working on another, pretty big update" that will be bringing bigger changes to the game. However, on frame-rate issues affecting the game, the developer has only said that it is working on it and will let fans know as soon as it is addressed.
The Witcher 3: Wild Hunt was released on 19 May for PC, PS4 and Xbox One.