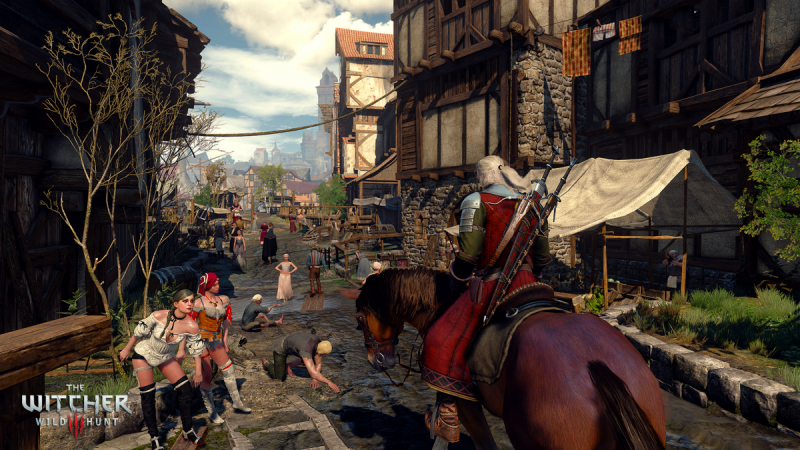 If there ever was any doubt whether the RPG genre is dying a slow death of leprosy, the upcoming Witcher 3 is set to lay all those doubts to rest.
CD Projekt RED's forthcoming The Witcher 3: Wild Hunt has already been touted as one of the major releases of the year, and as expected, the game will really test your PC, in terms of the system specifications that will be required to run the game successfully.
While the previous Witcher 2 was already boasting a large open world, the new Witcher is said to be 30 times bigger than its predecessor, featuring a massive and meticulously detailed open world that you can travel around effortlessly. Besides, you need not spend time unlocking in-game areas since the whole world will be made accessible from the start.
The Wild Hunt has an entirely new game engine, called REDengine 3, to assist the developers. With the help of it, CD Projekt RED didn't leave a single stone unturned to make the new game the most detailed and good-looking title in the series.
The company also partnered with NVIDIA to use its GameWorks libraries to great effect. For instance, Witcher 3 uses HairWorks, HBAO+ for realistic Ambient Occlusion shadowing and shading, plus PhysX Destruction and Clothing to buff up the realism aspect of the game. So it goes without saying that your PC needs to be an absolute monster to run the game effectively.
Check out the minimum and recommended PC requirements for The Witcher 3: Wild Hunt below:
Minimum:
Intel CPU Core i5-2500K 3.3GHz
AMD CPU Phenom II X4 940
NVIDIA GPU GeForce GTX 660
AMD GPU Radeon HD 7870
RAM 6GB
OS 64-bit Windows 7 or 64-bit Windows 8 (8.1)
DirectX 11
HDD Space 40 GB
Recommended:
Intel CPU Core i7 3770 3,4 GHz
AMD CPU AMD FX-8350 4 GHz
NVIDIA GPU GeForce GTX 770
AMD GPU Radeon R9 290
RAM 8GB
OS 64-bit Windows 7 or 64-bit Windows 8 (8.1)
DirectX 11
HDD Space 40 GB
As you can see, the game's minimum 6GB RAM requirement is a massive requirement and will surely raise one or two eyebrows. The next big head-turner, however, will be related to the game's massive GPU requirement. Does your PC meet all the requirements mentioned above for Witcher 3, or do you think it's asking for too much? Let us know in the comments section below.
The Witcher 3: Wild Hunt is set to be released for PC, PS4 and Xbox One on 19 May.
[Source: Prima Games]