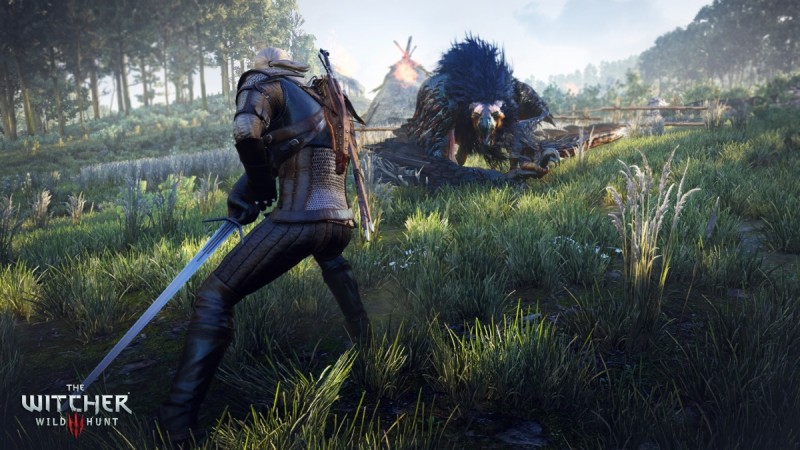 CD Projekt RED, developer of action RPG game The Witcher 3: Wild Hunt, has announced the release of a new patch 1.07 for all the platforms, but did not say anything on the release date.
The post on its forum went on to confirm that the patch will be a huge one and there will be some "key changes." Though the developer is still working on the update, it has revealed some of the features that will be included in the update.
The update will introduce player stash and make available in the inventory multiple sorting options. Here are some of the features that will form part of the upcoming patch:
A new, alternative (optional) movement response mode for Geralt.
A player stash for storing items, available at various locations throughout the game. Stash locations are marked on the player's map.
Crafting and alchemy components no longer add to the overall inventory weight.
Books are now placed in a dedicated tab in the Inventory and books that have already been read are properly grayed out.
Multiple sorting options are now available in the Inventory.
Alchemy formulas and crafting diagrams can be "pinned", meaning all components and ingredients required to make them will be conveniently marked in the Shop panel.
Dozens of fixes for quest related issues, both major and minor.
A few performance enhancements, including the optimization of FX, scenes and general gameplay.
Various improvements to horse behaviour.
The post also informed that it will be breaking its tradition of publishing free DLCs for the week, but promised to release one (free) DLC next week.
The complete notes for patch 1.07 will be released later in the week.
'Lack of Triss Content' Leaves Fans Frustrated
A recent poll conducted on CD Projekt RED's forum reportedly revealed that 85% of the users were not satisfied with the "lack of Triss content."
The developer will not be adding any new content but will be making some tweaks and small additions to it.
"We will be addressing this situation by adding/changing some dialogue stuff in the future – more info on this will come later so pardon my scarce input for the time being," read a message from Marcin Momot, community lead at CD Projekt RED.