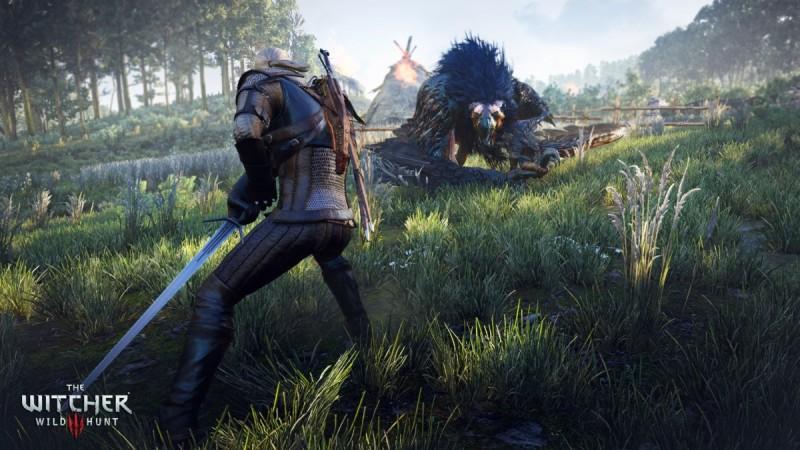 The Witcher 3: Wild Hunt PC version gets a new patch that is available for players. The new update will improve stability and performance issues in this action RPG game from developer CD Projekt RED.
Players will benefit from the additional graphic settings that have been introduced via this patch. This patch will be improving game's performance, fixes issues like the grass and foliage popping out, improves the menu handling, improves the map focus, dialogue selection issue and many more.
The developer added that the patch will be rolling out for the console versions "very soon."
The Witcher 3: Wild Hunt was released on 19 May 2015 for PC, PS4 and Xbox One.
Below is a list of fixes that have been included in the patch 1.03 (The Witcher):
Improves stability in gameplay and the UI
Improves performance especially in cut-scenes and gameplay
Fixes grass and foliage popping that could occur after density parameters were changed
Improves Nvidia Hairworks performance
Boosted texture anisotropy sampling to 16x on Ultra preset
Sharpen Post-process settings extended from Off/On to Off/Low/High
Blood particles will now properly appear after killing enemies on the water
Corrects a bug where player was able to shoot bolts at friendly NPCs
Improves menu handling
Corrects an issue with Stamina regeneration while sprinting
Fixes a cursor lock issue that sometimes occurred when scrolling the map
Generally improves world map focus
Improves input responsiveness when using keyboard
Corrects some missing translations in the UI
Corrects an issue in dialogue selections
Rostan Muggs is back
Minor SFX improvements
New DLCs - Temerian Armor Set and Beard and Hairstyle Set Now Downloadable
The official website for The Witcher 3: Wild Hunt has announced that players of this action RPG that the two DLCs promised are available for download.
The two DLCs ― Temerian Armour Set and Beard and Hairstyle Set ― are the first of the 16 DLCs that the developer had planned. These two will be free of cost.
Temerian Armor Set (available from a merchant in White Orchard) ― "Reserved for the finest warriors serving the kingdom of Temeria, the Temerian Armour Set includes a jacket, gloves, pants, boots, war horse armour and inventory-expanding saddlebags."
Beard and Hairstyle Set (available from various barbers in the game world) – "Customise Geralt of Rivia to your liking with this amazing set of beards and hairstyles."
These two DLC are available for PC, PS4 and Xbox One consoles.