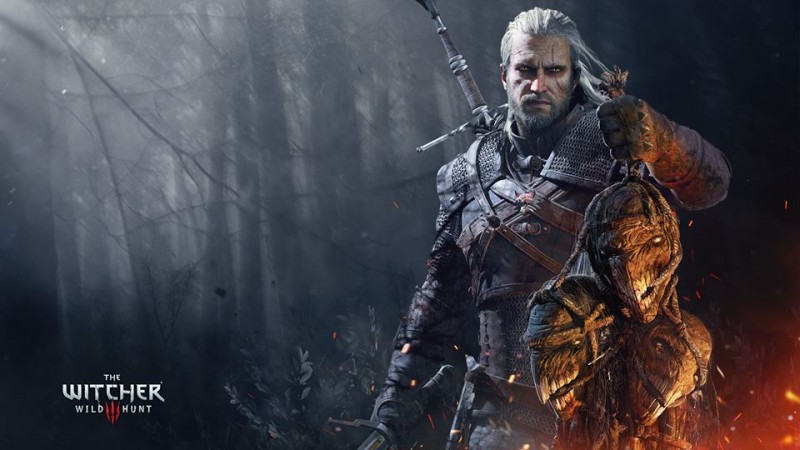 Players of popular role-playing video game from developer CD Projekt RED "The Witcher 3: Wild Hunt," have had to face an annoying noblewoman who follows the protagonist Witcher Geralt everywhere, but Kotaku reported that the fix for this issues has been deployed.
The noblewoman in red would not only follow Geralt everywhere he went, she would also cheer him up clapping and shouting "long live the champion." The report added that she seemed like an "overzealous stalker" of the game's hero. It did not matter if he ran or galloped on his horse, Roach, she would, thanks to the glitch, follow him effortlessly.
It was unable for the player to get rid of her and she was seemingly invincible as all attempts to attack her were futile.
Readers can check out the funny video of the noblewoman following Geralt in this post from YouTube user, FudgeRevolution.
Meanwhile, the developer announced on June 15 that the PC version of "The Witcher 3: Wild Hunt" received a new update, patch 1.22. Marcin Momot, community manager, promised that the patch would soon follow to PS4 and Xbox One consoles.
"Patch 1.22 coming later today to PC. Shouldn't be too long for consoles to follow," his Twitter post revealed.
The Blood and Wine DLC was confirmed to be the final add-on for the game.
Patch 1.22 introduces a range of fixes to the game. Here are the fixes and for the complete patch notes head to this link:
Fixes issue whereby Corvo Bianco upgrades would not complete if players left Toussaint while an upgrade was in progress.
Fixes issue whereby Roach would not move during the quest "The Warble of a Smitten Knight."
Fixes an issue whereby camera hard lock could not be enabled following completion of the quest "The Warble of a Smitten Knight."
Fixes issue involving incorrect progression of the "Wine Wars: Vermentino" quest if player had completed all "Wine Wars: Belgaard" tasks previously.
Fixes issue whereby the "Envoys, Wineboys" quest would not progress correction under certain circumstances.
Fixes issue whereby mutagen icons were not updated on Steam and Origin.