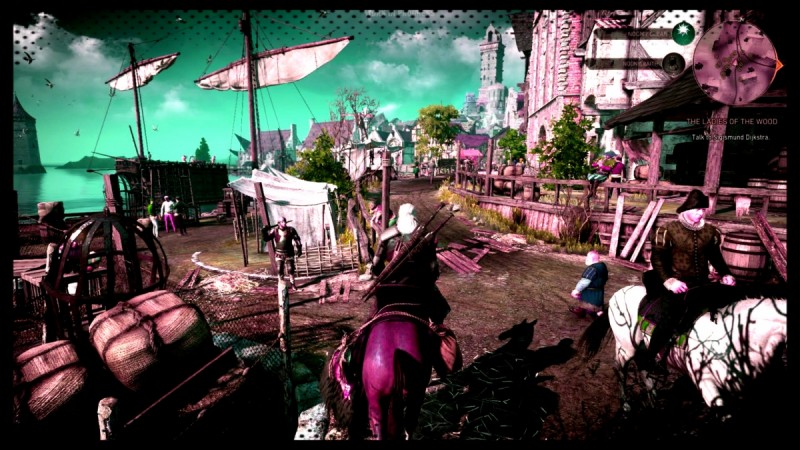 Developer CD Projekt RED's action RPG video game "The Witcher 3: Wild Hunt" that released in May 2015 is all set to get a new hotfix as promised by Marcin Momot, the Community Lead for the company.
Momot noted that many players of The Witcher 3 were affected by an achievements glitch that was not letting players unlock them. He promised that the company will release a hotfix for the PC version. He even apologised for the trouble it caused to some players.
So the problem of Steam achievements will be hotfixed, he assured.
Momot had earlier promised that tweak in Triss Romance. He said in the official forum of the game, "This tweak will be introduced in the next patch. No release date for it yet. Sorry guys."
Kotaku reports that the love triangle (between Geralt, Triss Merigold and Yennefer of Vengerberg) in The Witcher 3 had not made everyone happy. After Geralt has made his love to Tris known, thus breaking off from Yennefer, but if players go with Triss then they will feel that Geralt and Yennefer have more options, where they can talk about relationship and so on. But it gives the feeling that Yennefer is a better choice than Triss.
Many players were unhappy with such romantic options. Kotaku asked for clarification from the developer who replied saying, "We'll be adding some additional dialogue for Triss and Yennefer in the upcoming patch due to the fan feedback. We've read many opinions on our forums where gamers weren't satisfied with the way their romance choices were fleshed out, so we wanted to change that by adding some extra conversational options."
He also went on to say that the Heart of Stone, an upcoming expansion will be available for play in both new game and in new game plus mode.