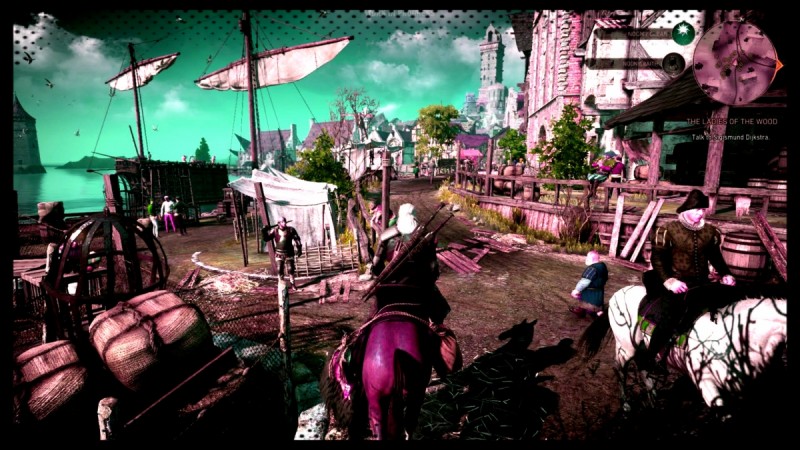 We are counting days to the final release of the much-awaited The Witcher 3: Wild Hunt. The next Witcher is said to be the biggest of them all, with Geralt going out in the wild all guns blazing, once again. Now, it seems, there's even more food for thought for fans with details emerging for the title.
In a recent interview with Gamer.ru (translated by "TemerianGirl" on the game's official forums), senior writer Jakub Szamałek talked about certain different inclusions in the new game.
However, what grabs most of the interest is the fact that you'll have a choice to side with monsters at times rather than killing them, according to Szamałek. He even added that there are some monsters that may help Geralt complete certain quests in the game.
"Yes it is possible. Geralt basically kills the monsters that are dangerous to people, but there are reasonable monsters who have a valid reason to show aggression," Szamałek said.
"You might meet a monster with whom the locals treated badly, and even then you have to decide whether to kill it or, on the contrary, to deal with people who put a contract on it. There will be some monsters who will assist you in the fulfillment of certain side quests. In any case, you have to expect a few different scenarios," he added.
Aside that, according to man, there will is also the option to bargain in the game for, say, contracts. "I also like our mechanics of bargaining. When you sign up for the execution of the contract, you can bargain. People either accept your terms, or offer their own, cheaper price. It's a simple system, but it allows you to feel yourself as a Witcher," he said.
He added that in the game, as well as in the books, "The Witcher has to deal with extremely dangerous work for very little money, and customers never want to pay what should have been paid or they may be screaming about being robbed."
Szamałek now feels that the opportunity to bargain will "allow you to experience it all on yourself, that's why I like it so much."
Lastly, Szamałek also revealed that if you're ever short of cash in the game, you can always take a bank loan. "As I recall, this option, as deposits, is not available in the game, but you will be able to take a loan in the bank and then buy something you want. Well, first you have to pay for previously received credit before taking a new one."
The Witcher 3: Wild Hunt is set to be unleashed on 19 May for PS4, Xbox One and PC. Are you looking ahead to grab a copy of the game on release? Let us know.