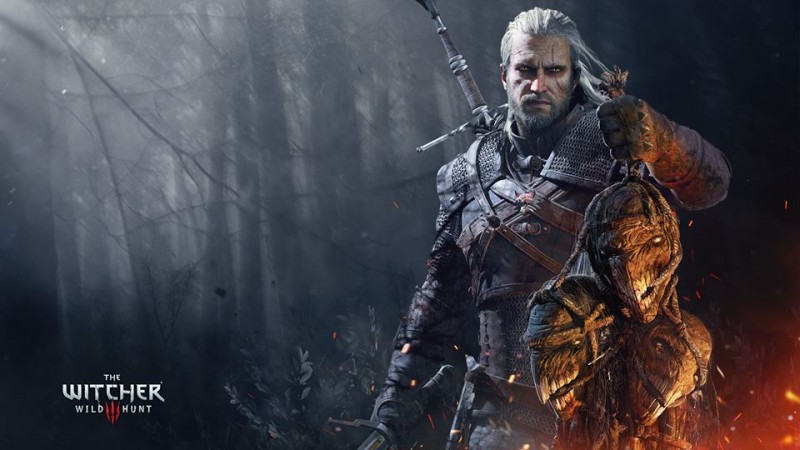 "The Witcher 3" is a role-playing video game from developer CD Projekt RED that received Blood and Wine DLC on May 31, which is the second add-on for the game.
Blood and Wine DLC added a new region called Toussaint, which will take the game's protagonist and witcher Geralt to this land that has not seen war and has "carefree indulgence" and "knightly rituals."
This expansion features new characters, dangerous monsters, armours, weapons, a new Gwent deck of cards and new gameplay mechanic armour dyeing, among other things.
Gaming blog Gamepur has shared cheat codes since the new DLC supports them. Players will, however, have to download Developer Console Mod. After downloading the mod, players will have to unpack the file and place the Bin and Content folders in the mail game's directory:
SteamsteamappscommonThe Witcher 3bin

SteamsteamappscommonThe Witcher 3content
Next, players will have to start the game and load it with the previous Save. They have to press tilde key [~] or F4 to activate the developer console window.
Here are the cheat codes for the game's new DLC:
god
Invincibility (toggle, in order to deactivate the god mode you need to input "god" a second time)

levelup
Increases Geralt's level by one.

killall
Kills all enemies in sight.

healme
Heals Geralt.

cat(1)
Activates nightvision, similar to Cat potion effect. Deactivate with: cat(0)

setlevel(#)
Add any number in place of #. Sets level — cannot level down.

addskillpoint(#)
Add any number in place of #. Adds number of skill points, Ex: addskillpoint(15)

addmoney(#)
Add any number in place of #. Adds crowns to Geralt's inventory.

addgwintcards
Adds one of each available card to Geralt's inventory.

witchcraft
Adds one of every item in the game to Geralt's inventory.
Guide to add Items
In "The Witcher 3's" Blood and Wine DLC, the syntax in order to add items is "itemname," "#" and "inv." Players will have to replace the item name with that of which one is adding. They have to also add "#" with the amount of the item that is being added and "inv" with the number of the slot of the particular item.
Here are the Item codes:
additem('DLC1 Temerian Armor')
additem('DLC1 Temerian Boots')
additem('DLC1 Temerian Gloves')
additem('DLC1 Temerian Pants')
additem('DLC5 Nilfgaardian Armor')
additem('DLC5 Nilfgaardian Boots')
additem('DLC5 Nilfgaardian Gloves')
additem('DLC5 Nilfgaardian Pants')
additem('DLC1 Temerian HorseBag')
additem('DLC1 Temerian HorseBlinders')
additem('DLC1 Temerian HorseSaddle')
additem('DLC5 Nilfgaardian HorseBag')
additem('DLC5 Nilfgaardian HorseBlinders')
additem('DLC5 Nilfgaardian HorseSaddle')
additem('DLC13 Nilfgaardian Crossbow')
additem('DLC13 Skellige Crossbow')
additem('DLC13 Elven Crossbow')
additem('DLC14 Skellige Armor')
additem('DLC14 Skellige Boots')
additem('DLC14 Skellige Gloves')
additem('DLC14 Skellige Pants')
additem('DLC14 Skellige HorseBag')
additem('DLC14 Skellige HorseBlinders')
additem('DLC14 Skellige HorseSaddle')
additem('Wolf Armor')
additem('Wolf Armor 1')
additem('Wolf Armor 2')
additem('Wolf Armor 3')
additem('Wolf School steel sword')
additem('Wolf School steel sword 1')
additem('Wolf School steel sword 2')
additem('Leather squares')
additem('Wolf School silver sword')
additem('Wolf School silver sword 1')
additem('Wolf School silver sword 2')
additem('Wolf Armor')
additem('Wolf Armor 1')
additem('Wolf Armor 2')
additem('Wolf Gloves 1')
additem('Wolf Gloves 2')
additem('Wolf Gloves 3')
additem('Wolf Pants 1')
additem('Wolf Pants 2')
additem('Wolf Pants 3')
additem('Wolf Boots 1')
additem('Wolf Boots 2')
additem('Wolf Boots 3')
additem('Wolf Armor schematic')
additem('Wolf Boots schematic')
additem('Wolf Gloves schematic')
additem('Wolf Pants schematic')
additem('Witcher Wolf Jacket Upgrade schematic 1')
additem('Witcher Wolf Jacket Upgrade schematic 2')
additem('Witcher Wolf Jacket Upgrade schematic 3')
additem('Witcher Wolf Boots Upgrade schematic 1')
additem('Witcher Wolf Pants Upgrade schematic 1')
additem('Witcher Wolf Gloves Upgrade schematic 1')
additem('Wolf School steel sword Upgrade schematic 1')
additem('Wolf School steel sword Upgrade schematic 2')
additem('Wolf School steel sword Upgrade schematic 3')
additem('Wolf School silver sword Upgrade schematic 1')
additem('Wolf School silver sword Upgrade schematic 2')
additem('Wolf School silver sword Upgrade schematic 3')
additem('Leather squares')
additem('th1009_journal_wolf_part1a')
additem('th1009_journal_wolf_part2a')
additem('th1009_journal_wolf_part3a')
additem('th1009_journal_wolf_part4')
additem('th1009_map_wolf_upgrade1a')
additem('th1009_map_wolf_upgrade1b')
additem('th1009_map_wolf_upgrade2')
additem('th1009_map_wolf_upgrade2b')
additem('NGP DLC1 Temerian Armor')
additem('NGP DLC1 Temerian Boots')
additem('NGP DLC1 Temerian Gloves')
additem('NGP DLC1 Temerian Pants')
additem('NGP DLC5 Nilfgaardian Armor')
additem('NGP DLC5 Nilfgaardian Boots')
additem('NGP DLC5 Nilfgaardian Gloves')
additem('NGP DLC5 Nilfgaardian Pants')
additem('NGP DLC14 Skellige Armor')
additem('NGP DLC14 Skellige Boots')
additem('NGP DLC14 Skellige Gloves')
additem('NGP DLC14 Skellige Pants')
additem('NGP Starting Pants')
additem('NGP Pants 01')
additem('NGP Pants 01 q2')
additem('NGP Pants 02')
additem('NGP Pants 03')
additem('NGP Pants 04')
additem('NGP Heavy pants 01')
additem('NGP Heavy pants 02')
additem('NGP Heavy pants 03')
additem('NGP Heavy pants 04')
additem('NGP Nilfgaardian Casual Pants')
additem('NGP Skellige Casual Pants 01')
additem('NGP Skellige Casual Pants 02')
additem('NGP Bath Towel Pants 01')
additem('NGP Pants 01_crafted')
additem('NGP Pants 02_crafted')
additem('NGP Pants 03_crafted')
additem('NGP Pants 04_crafted')
additem('NGP Heavy pants 01_crafted')
additem('NGP Heavy pants 02_crafted')
additem('NGP Heavy pants 03_crafted')
additem('NGP Heavy pants 04_crafted')
additem('NGP Lynx Pants 1')
additem('NGP Lynx Pants 2')
additem('NGP Lynx Pants 3')
additem('NGP Lynx Pants 4')
additem('NGP Gryphon Pants 1')
additem('NGP Gryphon Pants 2')
additem('NGP Gryphon Pants 3')
additem('NGP Gryphon Pants 4')
additem('NGP Bear Pants 1')
additem('NGP Bear Pants 1')
additem('NGP Bear Pants 2')
additem('NGP Bear Pants 3')
additem('NGP Bear Pants 4')
additem('NGP Wolf Armor')
additem('NGP Wolf Armor 1')
additem('NGP Wolf Armor 2')
additem('NGP Wolf Armor 3')
additem('NGP Wolf School steel sword')
additem('NGP Wolf School steel sword 1')
additem('NGP Wolf School steel sword 2')
additem('NGP Wolf School silver sword')
additem('NGP Wolf School silver sword 1')
additem('NGP Wolf School silver sword 2')
additem('NGP Wolf Armor')
additem('NGP Wolf Armor 1')
additem('NGP Wolf Armor 2')
additem('NGP Wolf Gloves 2')
additem('NGP Wolf Gloves 3')
additem('NGP Wolf Pants 1')
additem('NGP Wolf Pants 2')
additem('NGP Wolf Pants 3')
additem('NGP Wolf Boots 1')
additem('NGP Wolf Boots 2')
additem('NGP Wolf Boots 3')