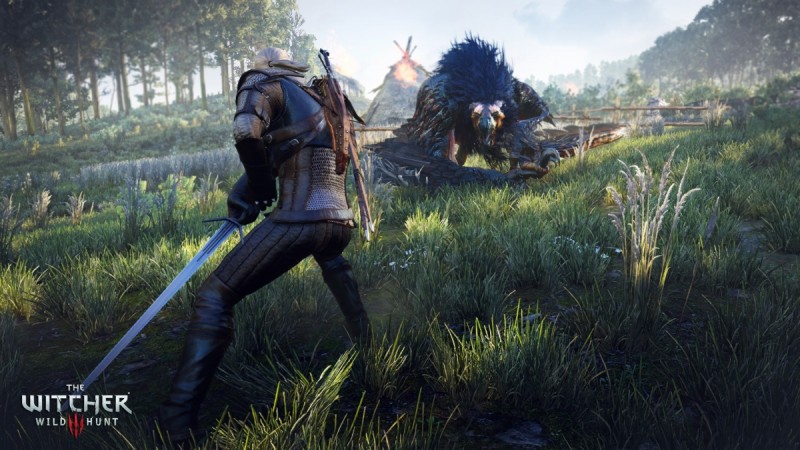 The Witcher 3: Wild Hunt is easily one of the highly anticipated titles of 2015. Ever since its official announcement back in 2013, the game was tagged as one of the game changers, as far as the evolution of the RPG genre was concerned. Now, we are less than a week away from the game's final and official release.
According to developer CD Projekt RED, the setting of the Wild Hunt is more than "30 times larger" than previous Witcher games. The Witcher 3 has also been described as "20% bigger than Skyrim." Sure, the game has gone through a number of delays in the past, but the game is finally ready.
However, there is curiosity as to how well the game will actually turn out to be. Many gamers would wait for initial reviews to decide if they should indeed spend on the game or stay away from it.
Luckily, there are already a few early reviews for the game, and we take a look at what critics have to say.
Phill Cameron (The Telegraph): "There is no saving the world, here, no great evil force pervading the landscape, or a doomsday clock ticking down to inevitable destruction, with only you to stand in its way. The story of Wild Hunt is a personal one, set in a huge and unrelentingly beautiful world. And moving through it in that way makes you feel like a part of it, rather than an honoured guest, all eyes swung expectantly towards you."
Kevin VanOrd (Gamespot): "The Witcher 3: Wild Hunt is otherwise incredible and sumptuous; the little quirks are pronounced when they are surrounded by stellar details. And make no mistake: this is one of the best role-playing games ever crafted, a titan among giants and the standard-setter for all such games going forward. Where the Witcher 2 sputtered to a halt, The Witcher 3 is always in a crescendo, crafting battle scenarios that constantly one-up the last, until you reach the explosive finale and recover in the glow of the game's quiet denouement. But while the grand clashes are captivating, it is the moments between conflicts, when you drink with the local clans and bask in a trobairitz's song, that are truly inspiring."
Chris Carter (Destructoid): "The Witcher 3: Wild Hunt is a huge step up from its predecessor, mostly because it manages to tell a more compelling and personal tale. At the same time, that intimate feel is juxtaposed against a gigantic, sprawling open-world adventure that may hit some snags along the way but still comes out on top."
Kimberley Wallace (Game Informer): "The Witcher 3: Wild Hunt encompasses what I hope is the future of RPGs. It stands out for its wonderful writing, variety of quests and things to do in the world, and how your choices have impact in interesting ways. Usually something is sacrificed when creating a world this ambitious, but everything felt right on cue. I still think about some of my choices and how intriguing they turned out – for better or worse."
Vince Ingenito (IGN): "Though the straightforward and fetch-quest-heavy main story overstays its welcome, the option of joyfully adventuring through a rich, expansive open world was always there for me when I'd start to burn out. Even if the plot isn't terribly interesting, the many characters who play a part in it are, and along with the excellent combat and RPG gameplay, they elevate The Witcher 3 to a plane few other RPGs inhabit."
Tom Senior (Games Radar): "Sloppy combat and ongoing optimization can't quite spoil this dark fantasy adventure, set in a stunning world of blood and black magic."
Daniel Bloodworth (Game Trailers): "After spending more than 100 hours in The Witcher 3, we're still left with dozens of side quests to complete, enormous tracts of land left to explore, and monsters yet to fight. The Witcher 3: Wild Hunt is a thoughtful, diverse, and frequently awe-inspiring adventure. Its stories are deep and satisfying, unafraid to touch on themes of personal character, presenting players with choices and consequences that aren't about turning into a hero or a villain. In the end, it's quite simply one of the best RPGs ever made."
So what do you think? Will you be the first in line to get your copy of The Witcher 3: Wild Hunt, or do you think the game is overrated? Let us know in the comments section below.