Russian curler Anastasia Bryzgalova stole everyone's hearts at the Winter Olympics 2018 with her good looks and many felt she looked similar to the "21-year-old Angelina Jolie". The 25-year-old married athlete also put up a good performance on ice in Pyeongchang and won the bronze medal with her husband Aleksandr Krushelnitsky in the mixed doubles curling event.
The couple, however, has been stripped of the medal now as Aleksandr failed a drug test. Traces of the infamous drug meldonium was found in his B sample.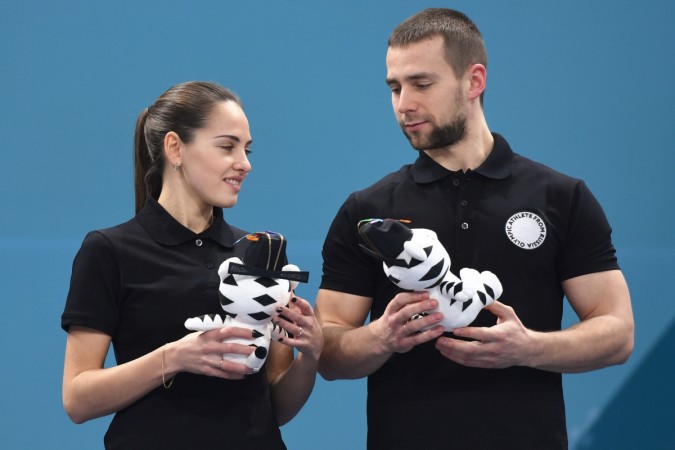 Tennis superstar Maria Sharapova revealed during the Australian Open 2016 grand slam tournament that she had been taking meldonium under the name of mildronate and was unaware that it was added to the World Anti-Doping Agency's (WADA's) list of banned substances.
Sharapova received a two-year suspension by the International Tennis Federation (ITF) over the incident but it was later reduced to 15 months.
Aleksandr, 25, has no clue how he was administered with the banned drug and he alleged that a rival could have spiked his drink during the training camp ahead of the PyeongChang event.
"First of all, I want to apologize to my partners on the Olympic team, our delegation and all the fans for not being able to project ourselves and Anastasia from the problems that we faced today," Aleksandr told InsideTheGames website on Thursday.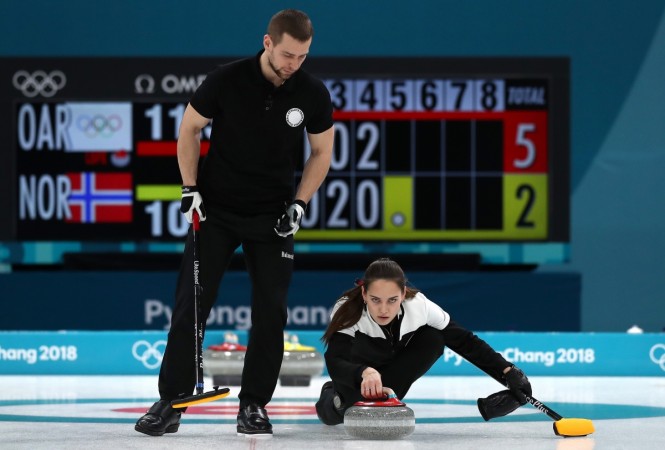 "I'm very sorry that the historical victory of Russian curling has now become the subject of a doping scandal, which is doing immense harm to our sport and to all Russian sports in general. At the same time, I am ready to openly state that I have never, never during the time that I practice sport, used forbidden drugs and any other dishonest ways of competing.
"My positive test for Meldonium in this regard was for me and for Anastasia, not just a shock, this is a huge blow both to our reputation and career. Not to mention that only people completely devoid of common sense can use any kind of doping, and even more so Meldonium, on the eve of the Olympic Games, where testing is at the highest level.
"That's why I, more than anyone else, am interested in conducting an early investigation to find out the reasons of what happened."
Anastasia and Aleksandr won the World Mixed Doubles Curling Championship 2016. They tied the knot in 2017.