The Ukrainian,who attempted to hijack an Istanbul bound plane and wanted it to fly to Sochi Winter Olympics seems to be a Montreal Canadien fan. The pictures of the hijacker, being circulated through Twitter, show him wearing jersey of the Montreal Canadiens.
Montreal Canadiens, the professional ice hockey team is based in Montreal, Quebec, Canada. The Montreal Canadiens that is regarded as one of the top teams in National Hockey League has some 8 players, who have been selected to play for Canada. The other Montreal Canadiens players also will be seen representing their home countries. The Canadian players are expected to arrive on Sunday.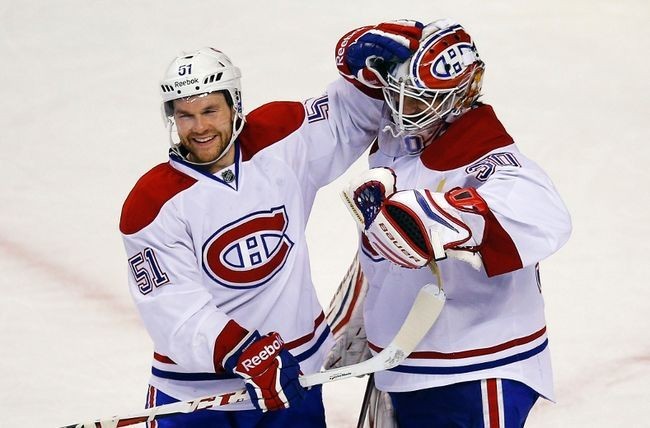 As per media reports, the Ukrainian passenger made a bomb threat and hijacked a plane, which he then demanded be flown to the Winter Olympics venue of Sochi on Friday. The pilots, however, managed to hoodwink him and instead landed at Istanbul's Sabiha Gokcen airport after a flight from the Ukrainian city of Kharkov.
Turkey even scrambled fighter jets to accompany the Pegasus Airlines Boeing 737-800 as it landed at the airport, where the hijacker was arrested, reported Reuters. He has been identified as Artem Hozlov, 45.
Photos of the hijacker in Montreal Canadien jersey were posted on Twitter:
Man who tried & failed to hijack a plane to Sochi today was arrested in a Canadiens jersey. http://t.co/01FWrxRF8C / pic.twitter.com/Veoo73A3eh

— Sporting News (@sportingnews) February 8, 2014
The first picture of hijacker of Ukrainian plane #Sochi #Istanbul pic.twitter.com/fATgVwhRD8 — ceylan ozbudak (@ceylanozbudak) February 7, 2014
In the pictures, the hijacker,Artem Hozlov can be seen wearing an 11 number Montreal Canadien jersey. The 11 number jersey in the NHL have been worn by Montreal Canadien players -Saku Koivu (1996-2009), Scott Gomez (2011-2012) and currently it is donned by Brendan Gallagher.
While the incident has once again set the Sochi terror-alarms ringing, on the lighter side, the incident, it is believed to have been carried out in the blind zeal of an ardent 'drunk' fan, who merely wanted to watch the Winter Olympics. Reuters report said that the 'suspect was believed to have drunk alcohol.'
The reports also have confirmed that the 45-year hijacker is found have no links to any terror-organisation, though investigations are still underway.
The suspect had a small bag containing electronic goods but no bomb, Istanbul Governor Huseyin Avni Mutlu told reporters after the operation to capture him. "None of the passengers were harmed and a successful operation was carried out. He was captured as a result of a struggle without the need to use any weapons. The hijacker was slightly wounded," Mutlu said.
Since Sochi 2014 that has been daunted by several terror attacks, security agencies world-over have been on a high-alert and the action by the 45-year old, even if it was to merely watch the games, is a serious crime!