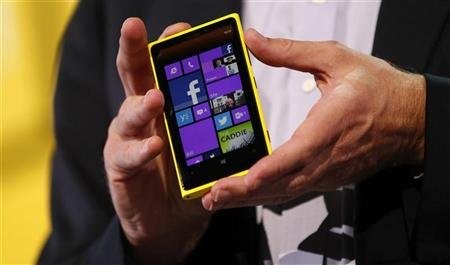 Leading software maker Microsoft on Wednesday announced that its Windows Phone smartphone out sold Apple iPhones and BlackBerry smartphones in select countries across the world.
"Windows Phone has reached 10 percent market share in a number of countries, and according to IDC's latest report, has shipped more than Blackberry in 26 markets and more than iPhone in seven," said Corporate Vice President of Corporate Communications, Microsoft, Frank X. Shaw.
To corroborate Microsoft's claims, The New York Times on a fact finding mission directly contacted market research firm IDC (International Data Corporation) to get the list of those countries where Windows phones trumped Apple handsets shipments. IDC analyst Kevin Restivo obliged with the list which revealed India, Argentina, Poland, Russia, South Africa, Ukraine and a group of tiny countries of Central and Eastern Europe as well as Croatia.
The analyst said that South Africa, Ukraine and the rest of central and eastern countries received a very small shipments of less than 100,000 units, downplaying Microsoft's tall claims.
He also added that the success of Windows phones is also attributed to the strong hold of its loyal OEM partner, Nokia, in these nations.
Since Apple iPhones and BlackBerry smartphones are sold with inflated price-tags due to high import taxes, Nokia's Windows Phone OS based Lumia series have recorded huge sales in developing countries like India and other Asian and African markets thanks to afforbable prices.
According to the 2012 global mobile OS market share report, the sales of Windows Phone OS based handsets totalled to 17.9 million, giving Microsoft a 2.5 percent market share, up from 1.8 percent market share in 2011. Its market share is expected to grow further to 11.4 percent by 2016 with mean growth rate of more than 70 percent year-over-year.