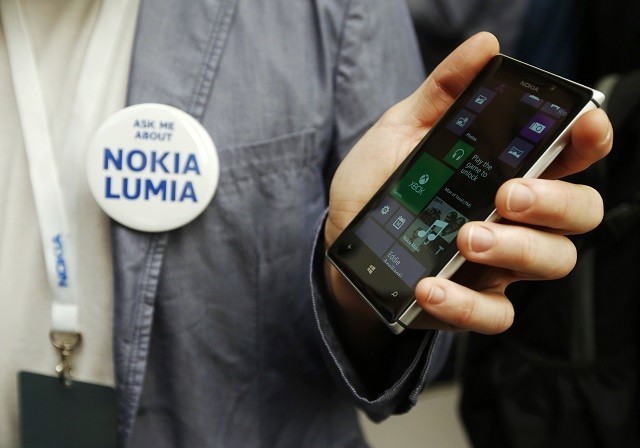 New reports have surfaced online regarding Windows Phone 8 Update 3 or the GDR3 update, as Vodafone Australia said that it is waiting for the software to arrive for testing on Lumia 925.
Vodafone Australia, however, failed to mention the dates as to when it will officially start rolling out to customers.
The software has been under tests for around two weeks, which indicates that Lumia 925 users might enjoy the latest GDR3 update before Christmas.
Windows GDR3 update is said to arrive with Lumia Black and will bring a number of features and improvements for the handsets. Some of the features scheduled to arrive with GDR3 update include:
- Improved Wi-Fi sharing
- Driving Mode
- Screen orientation lock
- Improved Bluetooth
- Custom ringtones
- Better multi-tasking
- Improved app switcher
- Bug fixes and improvements
Nokia has already mentioned that Lumia 1020 will be updated to Lumia Black in early 2014 when they recently updated the Nokia Camera app with RAW support earlier this week.
Nokia Lumia 520, Lumia 620 and Lumia 720 in the Line
TELUS, a Canadian carrier, also mentioned in its software update page that Lumia 520, 620 and 1020 owners will get the GDR3 update in January 2014.
The software page lists that the carrier is waiting for the software to undergo tests before it starts rolling out to customers.
Based on the information mentioned above, it is safe to assume that other regions and carriers may roll out the software around the same time.
More Leaks on Nokia Lumia 929
The latest piece of information has revealed the expected time-frame, during which the proposed handset is scheduled to launch - mid to late December.
The information from Windows Phone Central forum member, Falorin, also revealed that Nokia Lumia 929 will include a 2510 mAh battery.
The user additionally mentioned that the white variant is matte, just like the black variant and will arrive in limited supply.
Rumours suggest that the device will feature a 5-inch Full HD display, a quad-core Snapdragon 800 chipset paired with 2GB RAM, 32GB internal storage support with microSD card slot and will run on the latest Windows Phone 8 update 3 (GDR3 Update).
The image can be seen here.