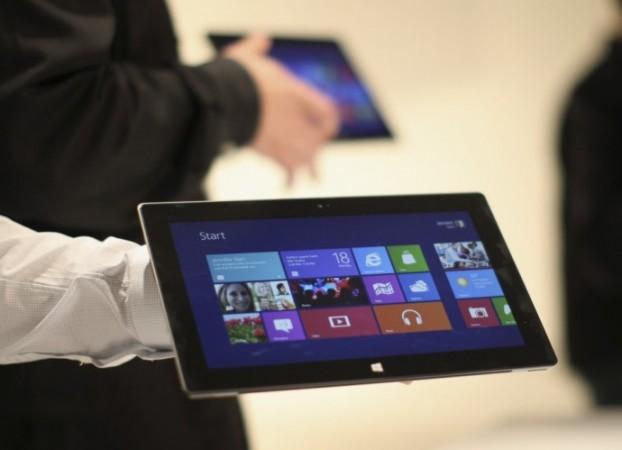 Microsoft's new operating system Windows 8 has reportedly surpassed its predecessor in terms of demand post its launch on Friday.
Microsoft Chief Executive Steve Ballmer made the claim during the launch event of Windows 8 phones in San Francisco, where he was seen demonstrating various phones running on the latest Windows version.
"We're seeing preliminary demand well above where we were with Windows 7, which is gratifying," Ballmer said, according to The Times of India (TOI).
"Over the weekend we saw an incredible response around the globe to Windows 8 and the Microsoft Surface," he added. Windows surface is Microsoft's first tablet and was unveiled on Oct 26.
With 670 million licenses sold out post its launch in 2009, Windows 7 is the most popular version from Microsoft until now.
Nokia, HTC and Samsung to launch Windows 8 phones
In the launching ceremony of Windows 8 phones on Monday, Steve Ballmer also revealed that Nokia, Samsung and HTC will launch Windows 8 phones. The three tech giants will unveil eight such smarphones, which will hit the market by the end of 2012.
"People all over the world are about to fall in love with Windows Phones," TOI quoted Steve Ballmer as saying.
The launch of Windows 8 as a software elicited good response from the technology world, but a Windows 8 smartphone would really have to prove itself as a tough competitor by not following the same path of its predecessor that was more or less a failure.
Tech research firm International Data Corporation revealed that in comparison to worldwide market holdings of Google Inc's Android devices at 68 percent and Apple Inc's iPhones at 17 percent, the holdings of Microsoft smartphone is very minimal at 3.5 percent.
Additionally, Microsoft smartphone has only 120,000 apps in its online store which is again way behind the number of apps offered by rival smartphones.
The company is taking every possible step to gain a strong foothold in the smartphone industry. Vice president Joe Belfiore said Internet radio service Pandora is coming to Windows Phone 8, along with games such as "Where's My Water?", reported TOI.
Microsoft is also introducing another app for Skype unlike the unfinished beta version installed in Windows 7 smartphones. This app is reported to run in the background and can detect incoming calls without battery power loss.
With a number of other apps including one for children, named "Kid's Corner" and a feature like "Live Tiles", Microsoft has decided to organize a huge campaign for its products including all its latest launches.
"Between Windows 8, Microsoft Surface or Windows Phone 8, you won't be able to turn on the TV or open a magazine without seeing a Microsoft Windows ad," Ballmer said.