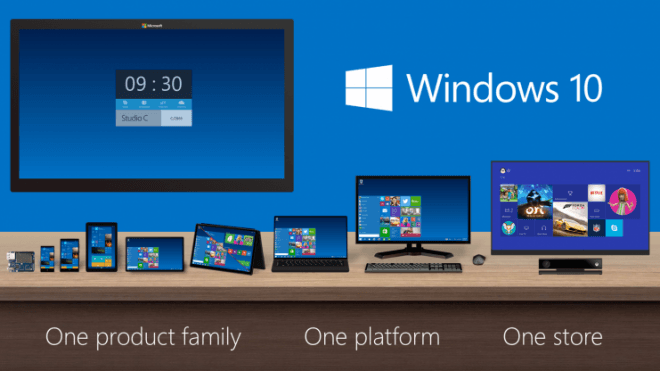 Microsoft has been in the news for quite some time, with latest updates on its Windows 10 OS. Keeping the exact details of the release under wraps, Microsoft has given away other information about Windows 10 over the past few months. For those who are eagerly waiting for the latest version of Windows OS may finally learn some great news. CEO and President of AMD (Advanced Micro Devices) Lisa Su, during the company's recent earnings call, revealed that Windows 10 will launch as soon as late-July.
"What we also are factoring in is, you know, with the Windows 10 launch at the end of July, we are watching sort of the impact of that on the back-to-school season, and expect that it might have a bit of a delay to the normal back-to-school season inventory buildup," Su said, according to a transcript of Q1 2015 earnings call, Seeking Alpha published.
Microsoft had only revealed that the Windows 10 OS will publicly be available to consumers "this summer". Su's statement on the OS release gives a narrow timeline to Windows users, who have been anticipating the release since Microsoft released the software in September last year. But, the Redmond-based software titan has been kind enough to reveal several details publicly, such as a free upgrade to Windows 7 and Windows 8.1 users during the first year of availability, integration of Windows Hello - the latest and mos-advanced biometric authentication, Cortana for PCs and unification of all platforms.
Microsoft also revealed the minimum requirements for all devices, including mobile, PC, and tablets before upgrading to the latest Windows 10. The new software is expected to fill the cracks left by Windows 8, which was widely criticised for its touchscreen-focused UI and lack of Start button. Although Microsoft tried fixing its errors by rolling out updates to the OS, users were not fully satisfied with the change.
With Windows 10, Microsoft hopes to start afresh. The company is also reconsidering minute details of what the new OS must be and is currently in the final stages of technical preview. The next Build is expected to arrive this month, when the company will name the successor to its Internet Explorer browser, which is known by its codename Project Spartan.