The most anticipated tennis Grand Slam of the year, Wimbledon, has started with tennis legends like Roger Federer, Rafael Nadal and Novak Djokovic fighting it out for the prestigious trophy. Federer who is eyeing his ninth win at the All England Lawn Tennis & Croquet Club has a favourable schedule for the tournament as he will not face any of the top three before the final. The 37-year-old Swiss legend is seeded better than Rafael Nadal despite the latter being ranked higher in ATP rankings. This raised many eyebrows in the tennis world and the seeding of Wimbledon faced a lot of criticism from tennis lovers.
Rafael Nadal will be hoping to win the tournament and close in the gap of the number of Grand Slams with Roger Federer. The Spaniard currently has 18 grand slams to his name whereas Federer has 20.
Last year's champion Novak Djokovic will be hoping to win this year and forget about his semi-final loss at the Roland Garros while Andy Murray is all set for a return to play doubles after a career threatening hip injury.
Preview and favourites
The grass-court tournament is a place where Roger Federer has been the undisputed king. The ageing legend will probably have a final go at winning the event this year. He will fight it out against South African unseeded player Lloyd Harris in the first round of the tournament which is scheduled on the second day of the tournament, July 2. Federer will look forward to start afresh and be positive throughout the tournament after his loss in the Roland Garros semi final against Nadal. The Swiss legend is definitely one of the favourites.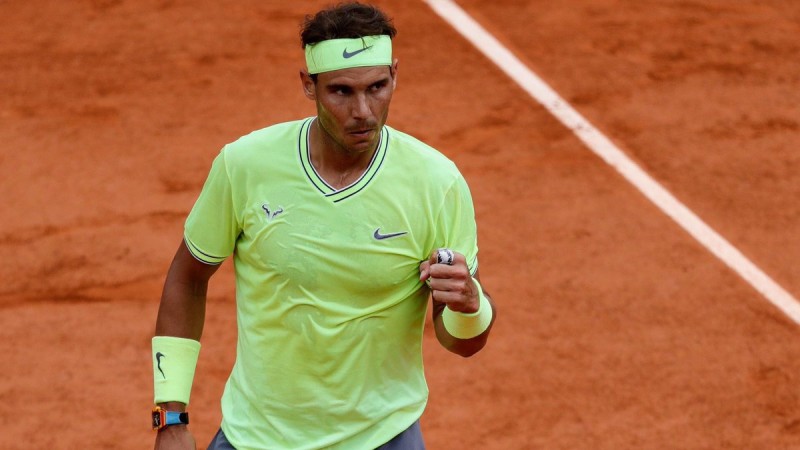 Rafael Nadal will be keen to add to his tally of Wimbledon wins and close the Grand Slam gap with Federer. He comes into the tournament riding high on his dominant performance against the Swedish great in the French Open. He will take the field against Japan's Yuichi Sugita on July 2 and is a top contender for going all the way to the title.
Former champion Novak Djokovic will feature on the opening day of the tournament against German star Philipp Kohlschreiber and he certainly is one of the favourites in the draw. After losing to Dominic Thiem in the semi-final of the French Open he will be looking forward to bounce back and reclaim the coveted trophy.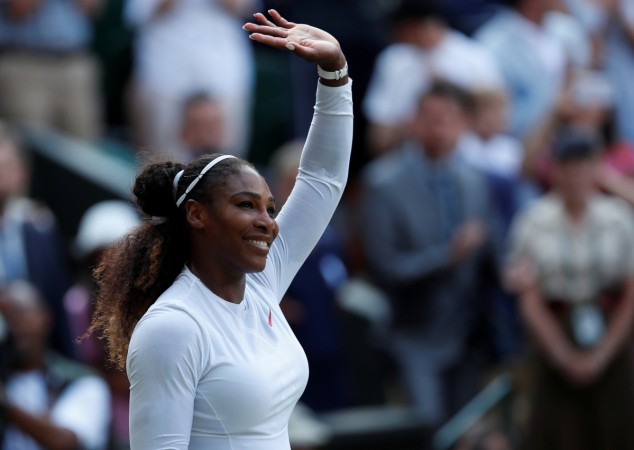 In the women's category former champion Angelique Kerber will look forward to defending her title and starts her campaign against fellow German Tatjana Maria. Other favourites in the women's category include Serena Williams and Naomi Osaka.
Schedule, Global TV listings, live streaming and where to watch in India
The tournament begins from July 1 and the finals will be on July14. The matches will start from 3.30 pm every day according to IST and will be telecasted in India on Star Sports and Star Sports HD. Internet users can watch live streaming on Hotstar. The official global TV listings are below:
BROADCASTER

TERRITORY

1TV (C-M-C Agency)
NORTH MACEDONIA
ARQ (NOVA/CET 21/TV MARKIZA)
CZECH REPUBLIC & SLOVAKIA
BBC
ENGLAND, SCOTLAND, WALES, NORTHERN IRELAND
beIN SPORTS
EX: FRANCE, MONACO & FRENCH OVERSEAS TERRITORIES, NON EX: ANDORRA, MAURITIUS, MADAGASCAR, FRENCH SPEAKING SWITZERLAND
beIN SPORTS
ex: BAHRAIN, IRAN, IRAQ, LEBANON, OMAN, PALESTINE, QATAR, SAUDI ARABIA, SYRIA, UAE, YEMEN, ALGERIA, EGYPT, LIBYA, MOROCCO, TUNISIA
NON-EX: CHAD, DJIBOUTI, MAURITANIA, SOMALIA, SOUTH SUDAN, SUDAN
BELARUS 5
BELARUS
CANAL PLUS AFRIQUE
BENIN, BURKINA FASO, BURUNDI, CAMEROON, CENTRAL AFRICAN REPUBLIC, COMOROS, CONGO, DEMOCRATIC REPUBLIC OF CONGO, EQUATORIAL GUINEA, GABON, GUINEA BISSAU, GUINEA CONAKRY, IVORY COAST, MALI, NIGER, RWANDA, SENEGAL, SEYCHELLES, TOGO, CHAD, DJIBOUTI, MADAGASCAR, MAURITANIA, MAURITIUS, ETHIOPIA
CCTV5
CHINA
CTV/TSN
CANADA
CYTA
CYPRUS
EIRCOM
IRELAND
ESPN
UNITED STATES
ESPN LATAM & ESPN LOCAL CHANNELS
SOUTH AMERICA - ARGENTINA, ANTARCTICA, BOLIVIA, CHILE, COLOMBIA, ECUADOR, PARAGUAY, PERU, VENEZUELA, URUGUAY,CARIBBEAN - MEXICO, BELIZE, COSTA RICA, EL SALVADOR, GUATEMALA, HONDURAS, NICARAGUA, PANAMA, BAHAMAS, BERMUDA, TURKS AND CAICOS, TRINIDAD AND TOBAGO, ST. VINCENT, ST BARTHELEMY, ST LUCIA. ST KITTS AND NEVIS, MONTSERRAT, MARTINIQUE, JAMAICA, HAITI, DOMINICAN REPUBLIC, GUADELOUPE, GRENADA, DOMINICA, CAYMAN ISLANDS, BRITISH VIRGIN ISLANDS, BARBADOS, BONAIRE, CURACAO, FRENCH GUIANA, GUYANA, ST MAARTEN, SURINAME, ARUBA, ANTIGUA AND BARBUDA, ANGUILLA, ASCENSION ISLAND, FALKLAND ISLANDS
EUROSPORT
BELGIUM, NETHERLANDS, BALTICS, ALBANIA, BOSNIA-HERZEGOVINA, CROATIA, KOSOVO, MACEDONIA, MONTENEGRO, SLOVENIA, SERBIA, BULGARIA, ROMANIA, HUNGARY, FINLAND, NORWAY, SWEDEN, MOLDOVA, ARMENIA, RUSSIA, UKRAINE, LATVIA, LITHUANIA, ESTONIA, ICELAND, TURKEY, AZERBAIJAN, GEORGIA, KAZAKHSTAN, KYRGYZSTAN, TAJIKISTAN, TURKMENISTAN AND UZBEKISTAN.
FOX ASIA
PAN-ASIA - BRUNEI, CAMBODIA, CHINA, EAST TIMOR, HONG KONG, GUAM, INDONESIA, LAOS, MACAU, MALAYSIA, MICRONESIA, MONGOLIA, MYANMAR, PAPAU NEW GUINEA, PHILIPPINES, SINGAPORE, SOUTH KOREA, NORTH KOREA, TAIWAN, THAILAND, VIETNAM
FOX SPORTS
AUSTRALIA
GLOBOSAT
BRAZIL
GO MULTIPLUS
MALTA
HRT
CROATIA
JTBC
KOREA
KANAL 12
ESTONIA
MOVISTAR + / TELEFONICA
ex. SPAIN non ex. ANDORRA
NOS
NETHERLANDS
NHK
JAPAN
NOVA/FORTHNET
GREECE
POLSAT
POLAND
RTCG (FTA)
MONTENEGRO
RTRS (FTA)
BOSNIA & HERZEGOVINA
RTS
SERBIA
RTSH
ALBANIA
SEVEN
AUSTRALIA
SKY DEUTSCHLAND
ex GERMANY & AUSTRIA non ex LIECHENSTEIN, LUXEMBOURG, SOUTH TYROL
SKY ITALIA
ex ITALY, VATICAN CITY, SAN MARINO, non.ex SWITZELRAND
SPORT TV
PORTUGAL
SPORT 5
ISRAEL
SPORTKLUB
FORMER YUGO
SPORT 24
INFLIGHT
SRG
SWITZERLAND
STAR INDIA
INDIA, BANGLADESH, BHUTAN, NEPAL, PAKISTAN, SRI LANKA, MALDIVES
SUPERSPORT
SOUTH AFRICA, ANGOLA, BENIN, BOTSWANA, BURKINA FASO, BURUNDI, CAMEROON, CAPE VERDE, CENTRAL AFRICAN REPUBLIC, COMOROS, CONGO, DEMOCRATIC REPUBLIC OF CONGO, EQUATORIAL GUINEA, ERITREA, ETHIOPIA, GABON, GAMBIA, GHANA, GUINEA, GUINEA-BISSAU, IVORY COAST, KENYA, LESOTHO, LIBERIA, MADAGASCAR, MALAWI, MALI, MAURITIUS, MAYOTTE, MOZAMBIQUE, NAMIBIA, NIGER, NIGERIA, REUNION, RWANDA, SAO TOME& PRONCIPE, SENEGAL, SIERRA LEONE, SEYCHELLES, SOCOTRA, ST HELENA & ASCENSION, SWAZILAND, TANZANIA, TOGO, UGANDA, ZAMBIA, ZIMBABWE, ZANZIBAR,
TDM
MACAU
THE TENNIS CHANNEL
UNITED STATES
VTV Cab
VIETNAM