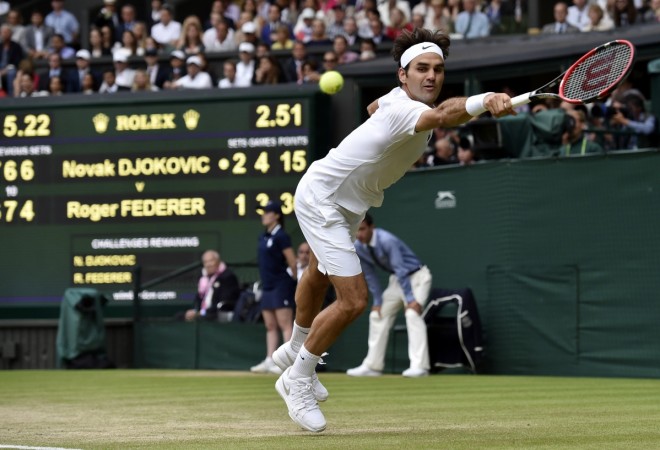 The draw for Wimbledon 2016 was made on Friday and defending men's singles champion Novak Djokovic could be set for a clash against Swiss veteran Roger Federer in the semifinals. The duo had battled in the final of Wimbledon 2015 and the Serbian superstar had come out victorious after posting a 7–6, 6–7, 6–4, 6–3 score.
Strawberries and cream will once again be cherished by one and all, as yet another season of Wimbledon makes it arrival. The 130th edition of Wimbledon championships is scheduled for a June 27 start.
Defending women's singles champion Serena Williams could be set for yet another showdown with Spain's Garbine Muguruza in the final of Wimbledon 2016. The duo clashed in the final last year as well and the veteran American recorded a straight sets victory. However, whether Williams can overpower Muguruza this time around, remains a doubt.
The women's tennis stars met recently in the French Open 2016 final and it was the 22-year-old Muguruza's time to post a straight sets victory. In other possible encounters in Wimbledon 2016, hometown hero Andy Murray could set up a showdown with Stan Wawrinka in the men's singles semifinals.
"King of Clay" Rafael Nadal had earlier announced that he would not participate in Wimbledon this time around as he still recuperates from a niggling wrist injury, that also forced him to exit midway from the French Open 2016. On Thursday, Victoria Azarenka also pulled out of the competition owing to a knee injury.
First round encounters
Notable players (Men's):
Notable players (Women's):