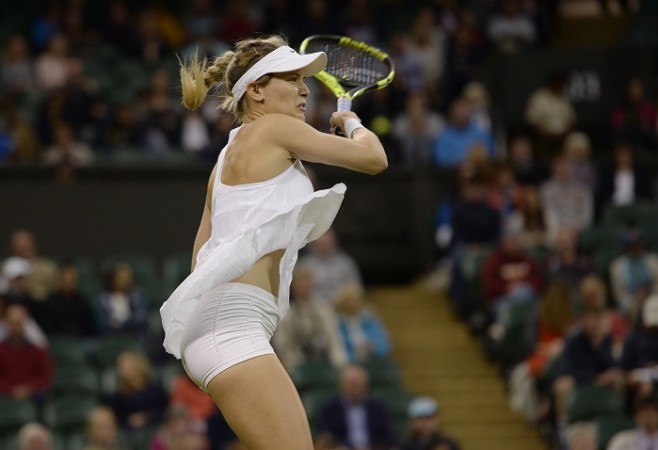 Sports apparel giant Nike has made a 'special' dress for the women players in Wimbledon 2016. But unfortunately it has been heavily criticised by the players for being too revealing. Many commentators have termed the dress to be "skimpy" as well.
Nike was forced to change the controversial "lingerie dress" and bring back the usual Nike Premier Slam dresses so that it could be worn during the opening rounds of Wimbledon 2016.
A number of stars slammed the product, which is being sarcastically termed as the "Marilyn Monroe" dress. While some of the stars even refused to wear the dress.
The Wimbledon runner-up from 2013, Sabine Lisicki never wore the dress as she did not feel comfortable in it.
"I didn't feel comfortable showing that much. I tried it on but didn't feel comfortable showing that much. For me, the most important thing is to feel comfortable and not to think about anything," Lisicki was quoted as saying by the New York Times.
Rebecca Peterson from Sweden, who was knocked out during qualifying, also was struggling with the outfit while playing.
"When I was serving, it was coming up, and I felt like the dress was just everywhere. In general, it's quite simple, the dress, but it was flying everywhere," Peterson said.
However, Eugenie Bouchard loved the dress and felt that she can move around freely while playing. Ironically, she too was seen struggling with the controversial outfit during her first round game against Magdalena Rybarikova. She even posted a photo on Instagram.
"For me, I love it. It's nice and short so you can move around and be free with your movements. Yeah, I don't know. It's funny that people paid a lot of attention to it, but I really think it's really nice," Bouchard said.