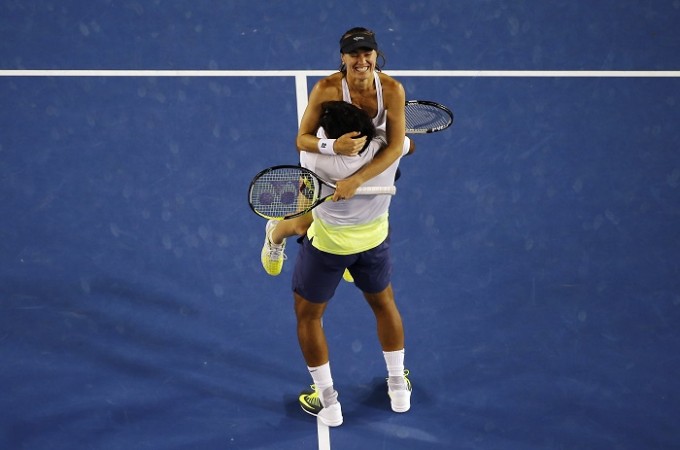 Leander Paes and Martina Hingis were control personified in their previous round against Eduard Roger-Vasselin and Alize Cornet, and the experienced, seriously-good-to-watch-together duo did not show even the slightest of signs of relinquishing that control in an easy-as-they-come win over Artem Sitak and Anastasia Rodionova.
Paes was in his usual that-is-a-ridiculously-good-volley elements, while Hingis was solid as ever, acting as the perfect foil for her Indian partner in a 6-2, 6-2 demolition of the New Zealand/Australian combination in 55 minutes.
The first set was easy peasy as Paes and Hingis took control from the off, and it was made to look so comfortable that before you even looked up the first set was locked up.
A small rain delay, of a few minutes, followed after the first game of the second set, but that did not break the rhythm of Paes, who showed no signs of a struggle here after getting knocked out of the men's doubles on Monday, and Hingis, who jumped into a 4-1 lead.
The Australian Open champions then put the squeeze on after that, holding their serves with absolute comfort, before breaking Sitak and Rodionova in game number eight to seal the match with consummate ease.
The now-trademark lobbing of the balls into the crowd followed much to the delight of the spectators at Court No.2, and while the catching was not the best, there was no denying how much everyone had enjoyed another masterclass put on by these two wonderful doubles players.
Paes and Hingis, seeded seventh in this tournament, will know there will be more difficult challenges ahead from the quarterfinals, but if they continue to play the way they have been playing, another Grand Slam title could well be theirs.