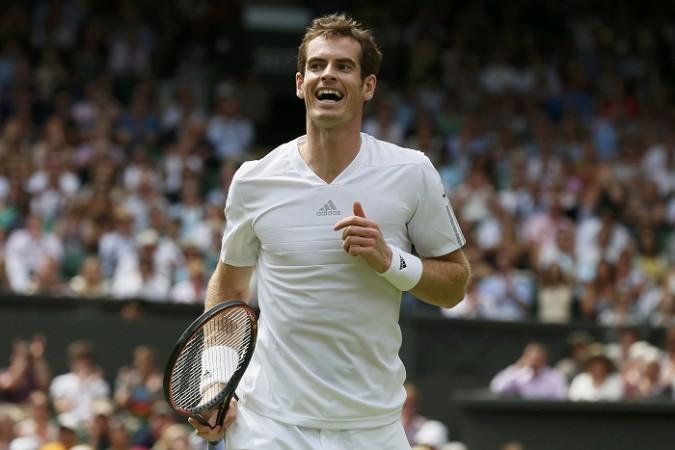 Defending champion Andy Murray and the top-seed Novak Djokovic have advanced to the second round of the Wimbledon by registering easy victories in the opening day at the All England Club on Monday.
Murray faced no problems in overcoming the first round hurdle and defeated David Goffin of Belgium 6-1, 6-4, 7-5 in just over two hours. The 27-year-old broke Goffin's serve in the second game and took just half an hour to win the opening set.
The Belgian after faltering in the second, showed some resistance in the third. He managed to hold his serve until it was 5-all, but he failed to keep the momentum going and dropped his serve in the 11th game , on which the Scotsman capitalised and ended the encounter.
"I was nervous yesterday, last night, this morning, but when you walk out there you remember the great memories you've had here, the Olympics, winning here last year," Murray said. "Then when you get applause like that, before a full house so early in the tournament, feels good."
"I played very well. I hit the ball very well," he explained. "I hit the ball clean from the beginning of the match. I thought the second and third sets were very high level. I thought he played very well. He was aggressive. He goes for his shots, moves extremely well (and) he's very quick around the court."
This is Murray's 450th ATP level win and he has become the 10th active player on the tour to achieve the feat. The two-time major winner will next face Blaz Rola, who defeated Pablo Andujar 6-3, 6-1, 6-4 in another encounter.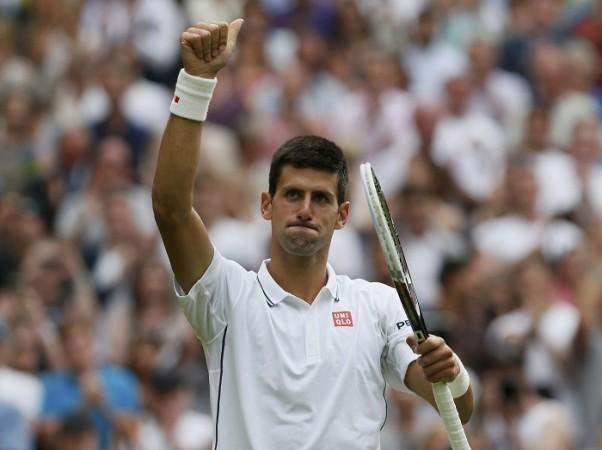 Meanwhile, Serbian Djokovic overpowered Andrey Golubev of Kazakhstan 6-0, 6-1, 6-4 to book a second round clash with Czech Republic's Radek Stepanek.
Golubev proved to be no-match for the former champion, as he lost straight 11 games against the Serb. The Kazak finally managed to win one game after 44 minutes, but the world number two quickly wrapped up the set and then the match in just 88 minutes.
Djokovic, playing his first match since the French Open final, was at his dazzling best against Golubev and struck 34 winners without facing even a single break point.
"It was a great start," Djokovic said. "Obviously first official match on a grass court season this year. Coming into Wimbledon with no official matches, it always gives you an extra reason to get that commitment and focus from the start and try to play as best as you can, so that's what I did. Very, very pleased with my performance overall today."
In the women's category, Australian Open champion Li Na registered an easy victory over Paula Kania of Poland 7-5, 6-2, while five-time champion Venus Williams earned a hard-fought win over Maria-Teresa Torro-Flor of Spain 6-4, 4-6, 6-2.