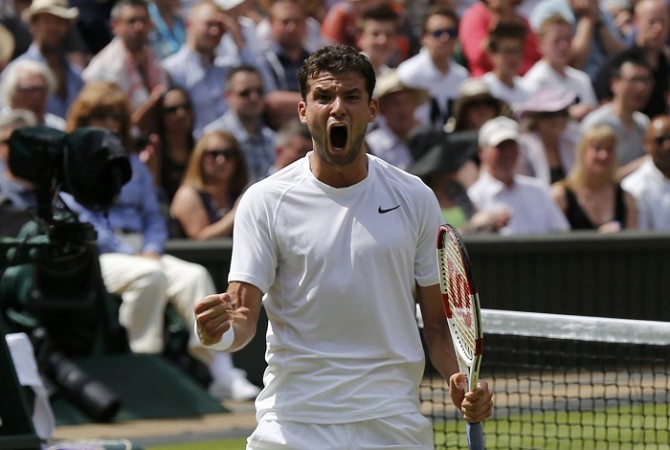 Bulgaria's Grigor Dimitrov crushed defending champion Andy Murray in straight sets, while top-seeded Novak Djokovic, seven-time winner Roger Federer and Canadian Milos Raonic advanced into the semifinals of the Wimbledon on Thursday.
Dimitrov ousted Murray 6-1, 7-6(4), 6-2 to reach his first ever major semifinals and became the first Bulgarian man to crack into top-10 of the ATP singles rankings. The 23-year-old is now on a ten-match winning streak on grass and is set to face top seed Djokovic in last-four encounter.
The 13th seed stunned everyone on the Center Court, when he broke Murray's serve twice and clinched the first set in just 25 minutes. Murray had no answers of Dimitrov dominating play in the final set, after he broke the Bulgarian's serve and forced the tiebreaker in the second set, only to go down in just over two hours.
"I am excited and happy I went through in straight sets," Dimitrov said. "It's never easy to play Andy, especially in front of his home crowd. I was pretty fortunate today."
"As soon as we started warming up, I sensed his game wasn't at his highest level and I was pretty confident and playing good tennis," he added. The first set helped me get into a good rhythm. The second set tie-break was a key moment for me."
"Coming into the third set, I knew I had a lot of things under control. I was pretty steady during the whole match and came out the winner. I have two more matches to play hopefully. I'm trying to stay on course and prepare for the next one."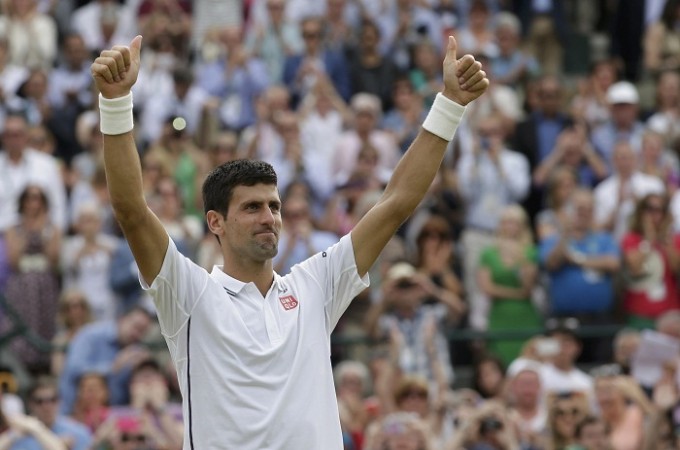 Meanwhile, world number two Djokovic prevailed over Marin Cilic of Croatia in a hard-fought five-set encounter. The Serbian after trailing by two-set-to-one regrouped and clinched the encounter 6-1, 3-6, 6-7(4), 6-2, 6-2 in three hours and 13 minutes.
"I played a very bad game, with a couple of bad errors in the second set and the momentum changed for him to get back into the match," Djokovic said. "He found his rhythm on serve, but I allowed him to step in. It was frustrating for me."
"You're fighting on the court as much as your opponent and you try to just mentally be strong and find that inner strength that can help you in those particular moments," he added. "That's what helped me."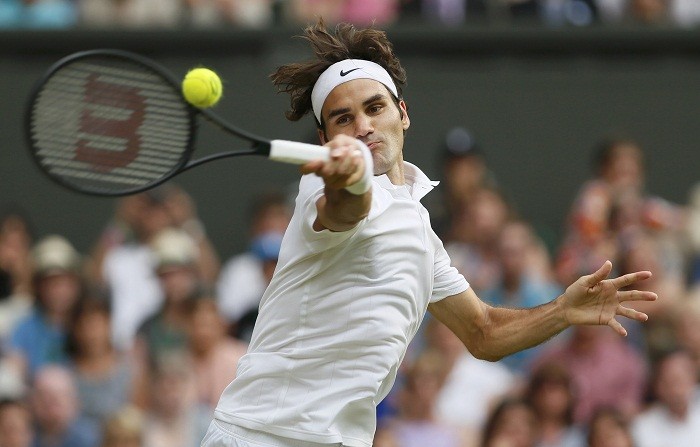 In another quarterfinal clash, former champion Federer defeated fellow countryman Stanislas Wawrinka 3-6, 7-6 (7/5), 6-4, 6-4. Wawrinka came out firing and clinched the opening set in just 30 minutes, but the highest ranked Swiss struggled with fitness and went down against the 17-time major winner.
"It's tough [playing Stan]," said Federer. "I must say he played a great first two sets. He struggled with his fitness after that. He was hitting the ball too cleanly for me to do anything. I had to wait two and a half sets to get the first break. He's hard to get by because we know each other's patterns really well. We both played at a high level."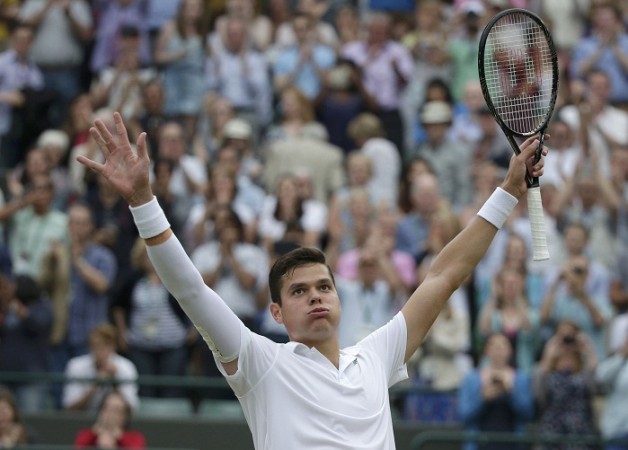 In the final last-eight clash, Raonic defeated Australian prodigy Nick Kyrgios 6-7(4), 6-2, 6-4, 7-6(4) in two hours and 24 minutes to book his maiden semifinals appearance with Swiss maestro Federer. The Canadian fired 34 aces and used his biting forehand against the Aussie.
After losing the opening set in the tiebreaker, the eighth-seeded gave nothing away in next two sets and built a two-games-to-one lead against the 19-year-old. Kyrgios was not at his best against the big-server Canadian and only managed 17 aces and 34 winners.
"It hasn't really sunk in," said Raonic. "It's great to have that kind of a win, especially at a tournament I've always wanted to play so well at and haven't been able to in recent years."
"It's another step forward," he added. "My goal is to be the best player in the world. This is a step to keep getting better and get the successes that I dreamed of. To do it on such a big stage is really special."