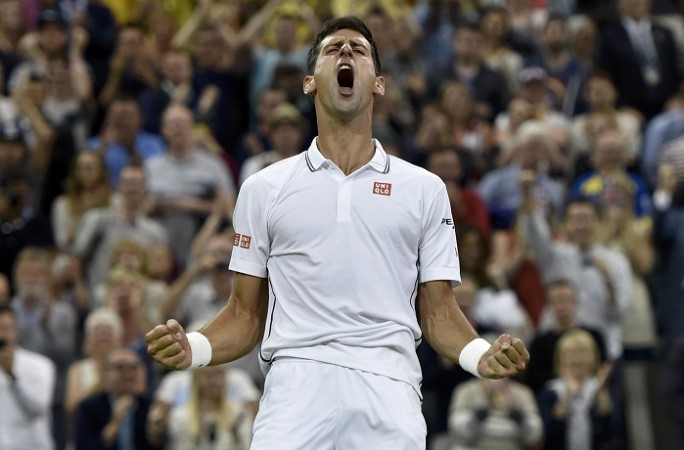 Top-seed Novak Djokovic is set to lock horns with resurgent Marin Cilic of Croatia, while Canadian Milos Raonic is set to face Australian sensation Nick Kyrgios in the quarterfinals of the Wimbledon.
The 2011 champion Djokovic overpowered Frenchman Jo-Wilfried Tsonga in the fourth round to book last-eight clash with the Croat. Djokovic racked up 14 aces against the Frenchman to book his 21st consecutive last-eight appearances in the Grand Slams.
World number two was happy with his performance in the Round 4 and said he is hoping to keep the momentum going in the upcoming matches as well. "All in all, it was a very good match, and hopefully I can continue keeping the same level," Djokovic said.
The Serbian has 100 per cent winning record against Cilic, as he has beaten the Croatian in all nine meetings so far and importantly lost only three sets.
However, Cilic is in good form this season and in their most recent clash at the Roland Garros, he pushed the former Wimbledon champion to four sets. In the fourth round Cilic fired 33 aces against Jeremy Chardy and admitted he is serving quite well.
Cilic also pointed out the presence of fellow countryman Goran Ivanisevic - the only wildcard to win the Wimbledon - in his corner and said that inputs from the 42-year-old are working well for him.
"Having (Ivanisevic) obviously over here beside me is definitely another plus, a big plus to have him in my box," said Cilic. "He's been many times in the second week of Wimbledon, so of course I'm leaving up to him all the small details to give me some advices. It's working very well."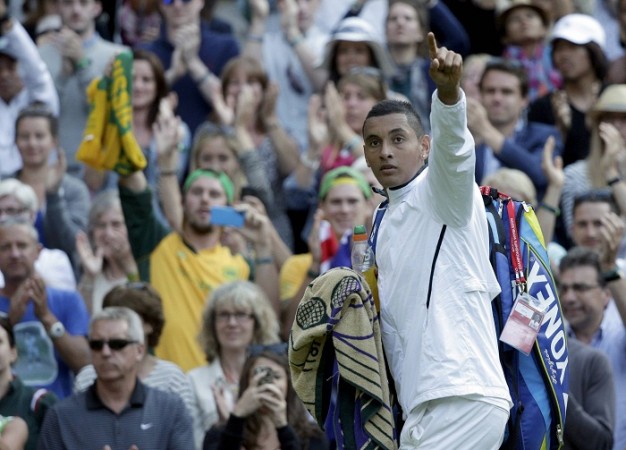 Meanwhile, Aussie Kyrgios, after upsetting two-time champion Rafael Nadal, will face Raonic in the last-eight clash at the All England Club. The Canberra native racked up 37 aces against Nadal, while Raonic fired 35 aces against Kei Nishikori, and it is going to be a serving showdown between these two.
World number nine after his fourth round win over Nishikori insisted that he is looking to go one step further from his Roland Garros performance. He also pointed out that service will play a crucial role in the next round.
"Serving well (will be key)," said Raonic. "I've been able to do that so far. It's what's going to put the pressure on my opponent. It's what's going to give me a bit of freedom on the return games. After that, the most important thing is going to be the attitude, the mental approach. I want to do much better than I did in Paris. I feel like I'm ready to do so."
The Australian prodigy is brimming with confidence after clinching biggest upset of his career. The 19-year-old said the experience of playing against the world number one will help him immensely in the upcoming matches.
"That's the biggest win of my career obviously, and that's something I'm never going to forget," he said. "I'm going to draw so much confidence out of that no matter where I play now. To have that under my belt, it's massive."
Schedule of Play
Novak Djokovic vs Marin Cilic 6:30 pm IST, 9:00 am ET and 1:00 pm GMT start
Milos Raonic vs Nick Kyrgios 9:30 pm IST, 12:00 pm ET and 4:00 pm GMT start
Where to Watch Live
The day's action is scheduled for 4:00 pm IST, 10:30 am GMT and 6:30 am ET start, with live coverage on Star Sports 1 and Star Sports HD1 in India and live streaming option HERE and HERE. International viewers can catch the action HERE and HERE or listen to the action free HERE.
BBC will broadcast matches live in the UK. Viewers can also live stream the action HERE or HERE. Catch the action live on ESPN in the United States or see live streaming HERE. SuperSport will telecast the action in South Africa and Sub Saharan Africa and viewers can catch the matches live HERE.