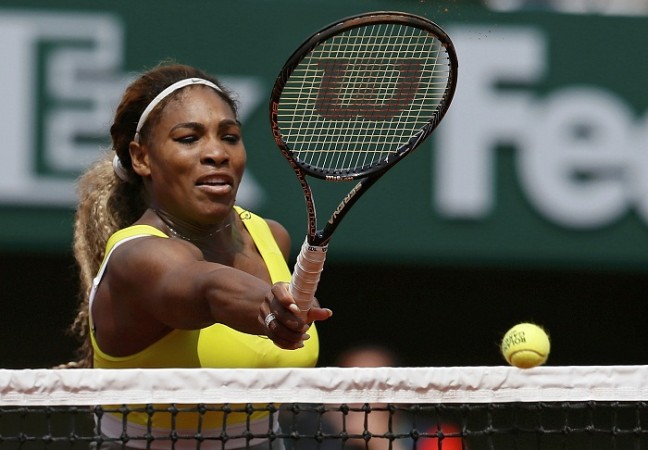 Five-time major winner Maria Sharapova will face hometown hope Samantha Murray, while top seed Serena Williams will open her campaign against fellow countrywoman Anna Tatishvili at the All England Club on Tuesday.
It should be an easy first round for Sharapova against the wildcard Brit, who is on a four-match losing streak. This is Samantha's second Wimbledon appearance after losing the opening round last year against Camila Giorgi.
Sharapova has not played any match since her French Open triumph, and it will be interesting to see how the fifth seed Russian play against Samantha.
The world number five had won the Wimbledon way back in 2004. The former champion stated that she has prepared hard and is in good shape ahead of the tournament.
"I train as much as I can and maintain a good diet to keep me fit and healthy, but getting in the mindset is important too," Sharapova said. "When you step out onto the court, you are fully aware of the spectators around you, so it's easy to channel their energy and enthusiasm to boost your performance. The buzz from the crowd is very encouraging."
Samantha might not have a chance against the five-time major winner but promised to attack the Russian.
"I will just go out and play my game," Samantha said. "I have to go out there to win and try to take something from her. It is a big part of my game that I play aggressive tennis and I love playing on the grass. Coming forward this surface really suits me so I will have to try to attack her."
Meanwhile, Serena, who could meet Sharapova in the quarterfinals, will face Tatishvili later in the day. After an early exit from both Australian and French Open, the five-time winner would be aiming to stamp her mark at the All England Club.
The 32-year-old leads the head-to-head series against Tatishvili 2-0. However, both victories came on clay, and this is the first time these two are playing on grass.
Williams would be aiming to kick-start her Wimbledon journey with a dominating performance as she is pitted in an incredibly tough draw. She could potentially face Eugene Bouchard of Canada in the third round, before crossing paths with Sharapova in the quarters.
Schedule of Play
Maria Sharapova vs Samantha Murray 9:00 pm IST, 11:30 am ET and 3:30 pm GMT start
Serena Williams vs Anna Tatishvili 10:30 pm IST, 1:00 pm ET and 5:00 pm GMT start
Eugene Bouchard vs Daniela Hantuchova 11:00 pm IST, 1:30 pm ET and 5:30 pm GMT start
Where to Watch Live
The day's action is scheduled for 4:00 pm IST, 10:30 am GMT and 6:30 am ET start with live coverage on Star Sports 1 and Star Sports HD1 in India and live streaming option HERE and HERE. International views can catch the action HERE and HERE or listen to the action free HERE.
BBC will broadcast matches live in the UK. Viewers can also live stream the action HERE or HERE. Catch the action live on ESPN in the United States or see live streaming HERE. SuperSport will telecast the action in South Africa and Sub Saharan Africa and viewers can catch the matches live HERE.