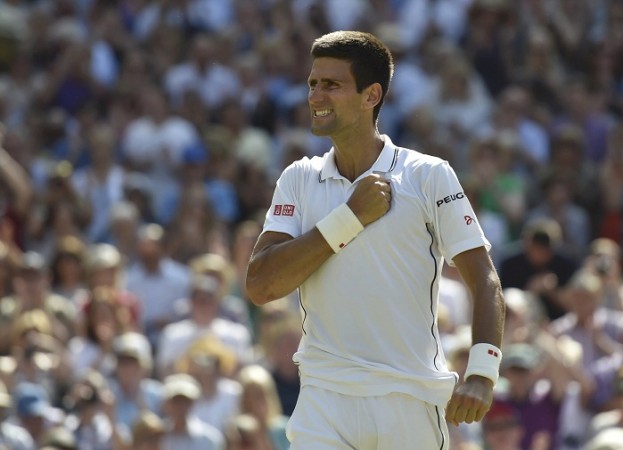 Seven-time champion Roger Federer and top seed Novak Djokovic will contest the Wimbledon final at the All England Club on Sunday.
Federer is bidding to become the first man to win eight Wimbledon titles, while world number two Djokovic is aiming to capture the crown for the second time and reclaim top spot in the ATP rankings.
The Swiss maestro has a 18-16 win-loss record against the Serb and had also defeated him in their last clash at the Monte Carlo Masters. Their only meeting on grass happened two years ago in Wimbledon, where the 17-time major winner defeated the Belgrade native in four sets.
"I must say I've enjoyed the matches against him," said Federer. "We didn't come through the rankings together, so I was established while he was coming up. I think it was totally different for both of us.
"We saw each other in a different light than we see each other today when we're both ranked high, we both achieved a lot. Things have clearly changed over time. But ever since he's won Grand Slams and became World No. 1, it's been a cool rivalry, in my opinion."
Djokovic reached the final by beating Bulgaria's Dimitrov in a hard-fought clash, while the Swiss faced little trouble in overpowering young Canadian Milos Raonic.
Federer has been broken just once in the tournament this season and lost just one set en route to his eighth final - against countryman Stanislas Wawrinka. He has won 83 percent points on first serve and racked up 230 winners so far.
"His level has been very high, I have to say," said Djokovic. "I've been watching him in a few matches. I mean, with his immense experience of winning this title so many times and, of course, from being so dominant in men's tennis for over a decade that helps in the approach of the Grand Slam final."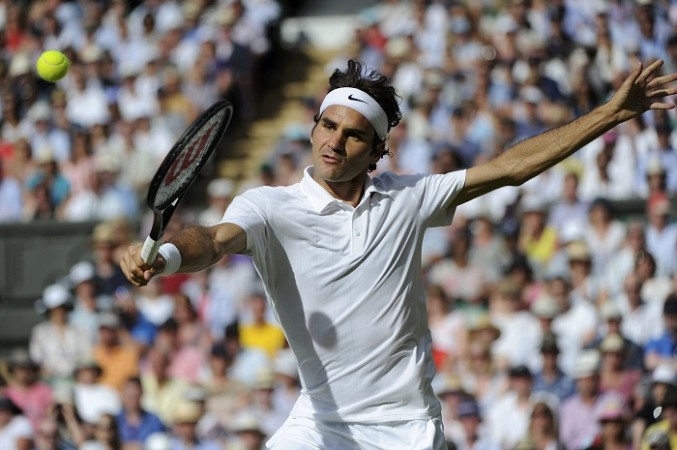 Federer has beaten Djokovic twice in three meetings this year but the 32-year-old is not taking the six-time champion lightly, and insisted that the 2011 champion has improved massively and it will be tough to beat him.
"Well, we both like to be close to the baseline," assessed Federer. "We both like to take charge, especially on quicker courts. He has a wonderful way of either redirecting or taking the ball early, taking pace from the opponent and even generating some of his own.
"I think that's what makes him so hard to play. There's not really a safe place you can play into. Novak can hurt you down the line or cross-court on both sides. He's really improved now through the years.
"I've seen him come through the (Emirates ATP Rankings). His forehand, his serve, his movement clearly is what stands out the most at this moment now. He's really been able to improve that and make it rock solid."
27-year-old Djokovic said that it will be an exciting match as they both know each other's game. The four-time Australian Open champion insisted that he is physically ready to face Federer and is motivated to add another Grand Slam title to his kitty.
"We know each other's games," Djokovic pointed out. "We played many matches on different occasions. Only once on a grass court, but we played so many times in semi-finals and finals of Grand Slams, different surfaces, big matches over the years. They were very exciting.
"I'm going to be physically ready and fit to go the distance this time. There is plenty of motivation from my side to win this Grand Slam final."
Schedule of Play
Novak Djokovic vs Roger Federer 6:30 IST, 9:00 am ET and 1:00 pm GMT start.
Where to Watch Live
The day's action is scheduled for 6:30 pm IST, 12:00 pm GMT and 8:00 am ET start, with live coverage on Star Sports 1 and Star Sports HD1 in India and live streaming option HERE and HERE. International viewers can catch the action HERE and HERE or listen to the action free HERE.
BBC will broadcast matches live in the UK. Viewers can also live stream the action HERE or HERE. Catch the action live on ESPN in the United States or see live streaming HERE. SuperSport will telecast the action in South Africa and Sub Saharan Africa and viewers can catch the matches live HERE.