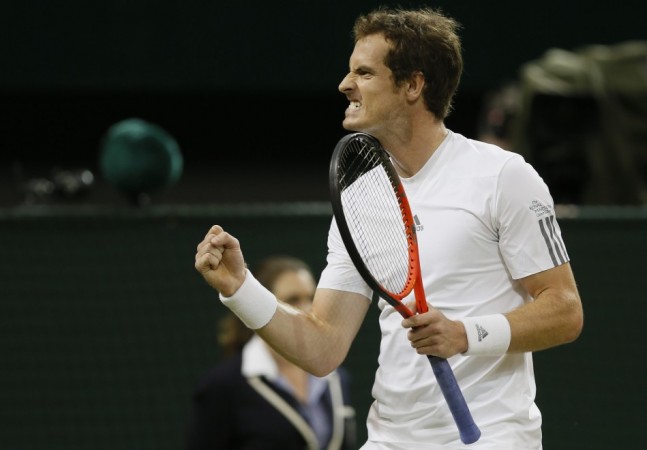 Preview
Will Andy Murray be able to exorcise the ghosts of past Wimbledons? Or will it be another defeat in a grand slam final? These are the burning questions many may ask ahead of Sunday's Wimbledon men's singles final between Murray and Novak Djokovic.
The crowd will support Andy Murray in his attempt to become the first British Wimbledon champion since Fred Perry in 1936, but the key issue will be whether he can overcome the pressure and expectations of his contrymen and fans. The task will not be easy, with the Serbian Djokovic ranked number one in the world, in good form.
Murray will be encouraged by his victory against Djokovic in the US Open final last year and his Olympics triumph against Roger Federer. However, the Serbian gained some measure of revenge at this year's Australian Open final by defeating Murray in four sets to clinch the title.
Where To Watch
The match takes place on Center Court, Sunday (6 July) and is scheduled to begin at 6:30 pm IST. It will be broadcast live on ESPN and ESPN HD.
Previous Match
Both players endured testing semi final matches. Murray took on big-serving Pole Jerzy Janowicz who won the first set in a tie-break. At one set down, questions over the Scot's mental toughness began to surface. Murray took the second set 6-4 to tie the match. Janowicz came back in the third, racing to a 4-1 lead early in the set. Murray however, much like he did against Fernando Verdasco in the quarter finals, was able to fight back, showing the mental toughness required to be a grand slam champion. He won the third set 6-4 before rounding off the victory 6-3 in the fourth set.
In his semi final match, Djokovic won an epic five set, four hour and forty eight minute match against Juan Martin Del Potro. The match was arguably the best of the tournament so far. Djokovic looked to have a slight advantage before an injured and fatigued Del Potro pulled a great shot out of the back to bounced back and gave a tough fight.
"It was one of the best matches that I've been a part of," Djokovic said after the game. "One of the most exciting. It was so close, really. Every time he's in a tough situation he comes up with a great shot."
Djokovic won 7-5 4-6 7-6 6-7 6-3.
Head-To-Head
Having met 18 times in the past, Djokovic and Murray are well familiar with each other's playing style. Djokovic has advantage with 11 wins to Murray's seven. The duo has played four times in major tournaments - three times at the Australian Open and once at the US Open. Djokovic holds the advantage with three victories to Murray's one. At this year's Australian Open final, Djokovic beat Murray 6-7 7-6 6-3 6-2. However, Murray will be encouraged by the 2012 US Open final where he won his first ever grand slam after beating Djokovic 7-6 7-5 2-6 3-6 6-2. They will be meeting for the first time at Wimbledon on Sunday.