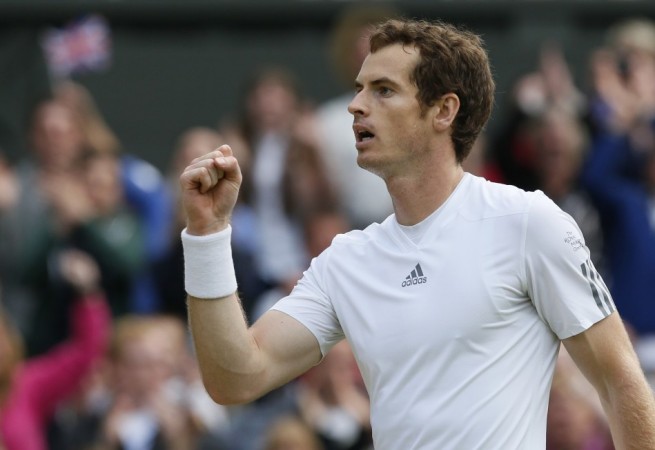 Wimbledon semifinalist Andy Murray has revealed that countryman and former Manchester United manager Sir Alex Ferguson gave him advice on being a winner. Murray spoke with Ferguson after the hard-fought five set quarterfinal victory against Fernando Verdasco.
"I spoke to him for 15 or 20 minutes after the match and we talked about a lot of things, about his retirement, about football and at the end I spoke to him not so much about the match but about everything that goes with it," Murray said.
Ferguson watched as Murray lost the first two sets against Verdasco, only to claw his way back into the match. Murray went on to win the match 4-6 3-6 6-1 6-4 7-5.
Ferguson, Murray reveals, spoke of handling the pressure and expectations that come with being a British sportsman.
"He was more just giving me some advice on how to handle certain pressures and expectations, that sort of thing," the Scot continued. "Getting that sort of advice from someone like him is gold dust, so I'm not going to be sharing much of it."
Murray will take on Jerzy Janowicz in the semi final. The Polish player's run to the semi finals has been aided by his powerful serve. In his quarter final match, Janowicz served a remarkable 30 aces. The last time these players met, Janowicz hit 22 aces past Murray. However, the world number two insists he has the necessary skills to combat the big serves.
"The return is the best part of my game and normally when you play against the big guys they don't like it when you return their biggest weapon," Murray explained. "That's why I have had success in the past against them but sometimes you can't control how well they serve, and if you're not reading them it's tough."
With Rafael Nadal and Roger Federer, who were in Murray's half of the draw, already knocked out, the Scot was believed to have an easy route to the final. The match against Verdasco proved it not to be the case and Murray expects a similarly difficult encounter against Janowicz.
"It's going to be an extremely tough match because he serves extremely well, and often it comes down to just a few points and who plays them better," Murray concluded.