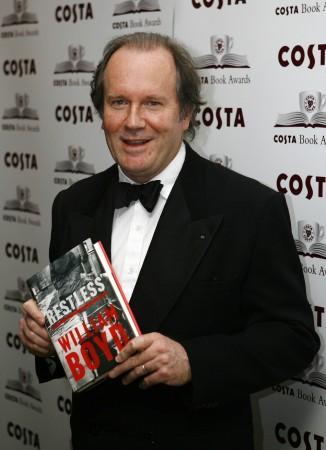 Famous British novelist William Boyd will bring back the never say die agent 007, James Bond, in action once again. Boyd has been invited to write the new Bond novel by Fleming's Estate, which will hit the stands during the 60th anniversary of the first Bond series "Casino Royale" in autumn 2013, reports the Daily Star.
HarperCollins Publishers said Boyd, known for "Restless," "Any Human Heart" and other books, will be the next hired gun to step into Ian Fleming's English-made shoes. He is the third novelist to be invited by Ian Fleming Estate in the recent years, after Sebastian Faulks and Jeffrey Deaver to write the official Bond story.
"When the Ian Fleming Estate invited me to write the new James Bond novel, I accepted at once," Boyd said in a statement.
"For me the prospect appeared incredibly exciting and stimulating - once-in-a-lifetime challenge. In fact my father introduced me to the James Bond novels in the 1960s and I read them all then - 'From Russia with Love' being my favorite."
Boyd plans to pattern the new novel on "Classic Bond" and the actions will be set in the 1960s. The theme will be a "an old fashioned spying." Other details are not available.
The first Bond novel was penned by Fleming in 1953. He wrote 14 Bond books and the early Bond films brought this character to worldwide fame. The books, titled "The Man With The Golden Gun" and "Octopussy" and the "Living Daylights," were published after his death in 1964.
"I never met Fleming, but I knew somebody who knew him very well and I've written about Fleming quite a lot and I actually put him in one of my novels," Boyd said. "There's been a kind of Bond/Fleming motif in my life for a long time, so it's rather spooky and serendipitous."
The novel, which is yet to be titled, will be published by Jonathan Cape, Fleming's original publisher, in the UK and by HarperCollins in North America.
"The films in a way rely on cars and gadgets but in a novel, describing some kind of elaborate gadget isn't quite the same as seeing it on screen," Boyd told BBC Radio.
The latest Bon novel, "Carte Blanche," which was written by Jeffery Deaver, was published in 2011.