Samsung may not be prompt in seeding software update to its eligible handsets but it seems to be working on extending firmware support. If all goes well, the 2015 flagship Samsung Galaxy S6 may get the Android 8.0 Oreo update.
The South Korean technology company has started rolling out AndroidOreo beta 3 to its Galaxy 8 and Galaxy 8 Plus handsets. It is also confirmed that the Galaxy S7 will get the new operating system but there is no word on other devices. However, it has now emerged that the Galaxy S6 could receive the new OS.
Also read: Samsung Galaxy S8, Galaxy S8+ Android 8.0 Oreo release update: Beta 3 rolled out
According to Reddit user CyberConCoder, several Samsung representatives have claimed that the Galaxy S6 would get the Android 8.0 Oreo update. If it turns true, the handset will be the first from Samsung to get software support for more than two years.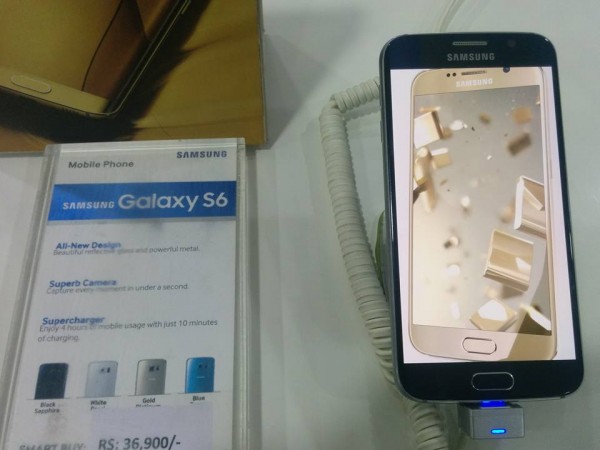 Apple gives software support to its devices for up to five years but it has been only two years for Android users until Google announced that its 2018 flagships, the Pixel 2 and Pixel 2 XL and would get firmware support for at least three years.
Samsung Galaxy S6 owners will be excited if the device gets the Oreo update.
Samsung is yet to announce the list of devices that will get the Android 8.0 Oreo update but reports have suggested that handsets like Galaxy A7 (2017), Galaxy A5 (2017), Galaxy A9, Galaxy A9 Pro (2016), Galaxy A8 (2016), Galaxy A7 (2016), Galaxy C7, Galaxy C7 Pro, Galaxy C5 and Galaxy C9 Pro besides the Galaxy S8, Galaxy Note 8 and Galaxy S7 would get the update.