The King Loves, a MBC historical drama series that is also known as The King In Love, returns with episodes 31 and 32 this Tuesday, September 5, at 10pm KST. These episodes will continue to focus on the love triangle between Wang Won, Eun San and Wang Rin.
The childhood friend and bodyguard of the Crown Prince seems to have finally fall deeper into the trap set by Song In. He is under the impression that Princess Wonseong could hurt him and the female lead for her son.
The third master from the powerful Goryeo family wants to protect his lover. He wants to take her away so that she does not get entangled in the dirty political game between the male antagonist and the Queen mother.
Also read Hyun Tae Woon, Ra Eun Ho to get happy ending in School 2017 episode 16 (finale)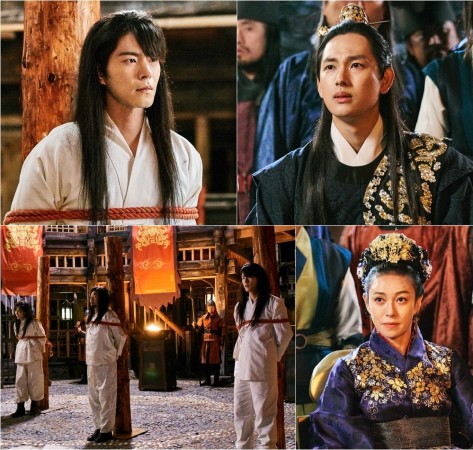 Since Wang Rin believes that Queen mother purposely killed the wealthy merchant Eun Young Baek, he thinks that staying in palace or besides the Crown Prince will be too dangerous for Eun San.
While a section of fans are really furious at the third master for betraying his friend, few of the viewers are looking forward to see a secret team up between Wang Won and his bodyguard.
When a viewer named Rachelle Banton said, "How could Rin betray the Crown Prince and SAN. Please stay with Won and don't let Song In manipulate you." Another fan of the Korean mini-series stated, "Don't blame Rin, the only thing he wants is to protect and stay by San's side. He won't betray Won. It just looks like that. He isn't that stupid. Both Won and Rin are smart enough."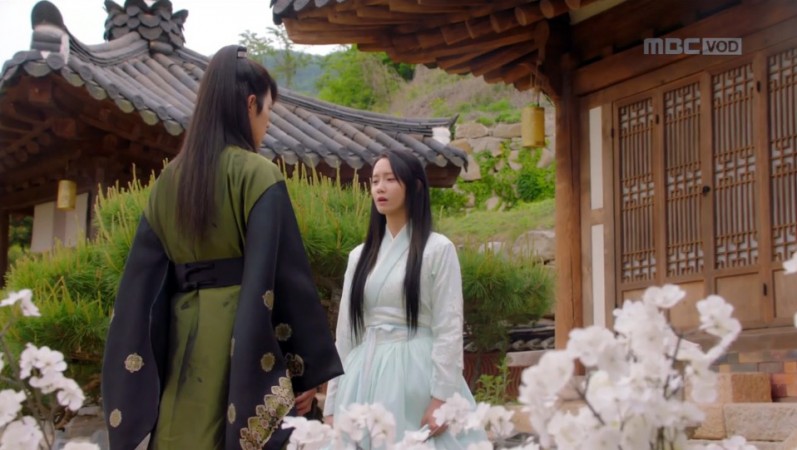 Meanwhile, the promo teases a power couple sequence between Wang Rin and Eun San. It shows the third master telling the female lead, "Do you feel uneasy about the Crown Prince? I will help you break free from him now."
The video also hints at a rivalry between the Crown Prince and his mother. When the queen urges her son to forget about the female lead, he says, "You are telling me to discard everyone who stands next to me. Don't hurt them. I won't stay still."
Click here to watch The King Loves episodes 31 and 32 tonight at 10 pm KST on MBC. Korean drama lovers can also catch up with the latest episodes of the show on various video streaming sites, such as Viki and DramaFever.