The Nokia brand is back after HMD Global infused fresh air into it earlier this year by bringing the Nokia 6. More devices, including the feature phone Nokia 3310 and the budget smartphone Nokia 3, have been released and the already announced Nokia 5 is expected to hit the stores soon. Now, the focus is on the company's upcoming handsets — Nokia 2, Nokia 7, Nokia 8 and the flagship Nokia 9.
The Finnish company is yet to officially reveal the details of its upcoming devices but a lot has been leaked over the last few weeks and speculations have been made even about whether Nokia 8 or Nokia 9 would be the first flagship since HMD Global took over the mobile phone maker.
Also read: Nokia's most-awaited smartphones of 2017: Nokia 7, Nokia 8 and Nokia 9
It has now emerged that the upcoming Nokia 2, Nokia 7, Nokia 8 and Nokia 9 will come with different processors.
Nokia 2 will be powered by a Qualcomm Snapdragon 212 processor, while Nokia 7 will have Qualcomm Snapdragon 630, and Nokia 8 and Nokia 9 will have Qualcomm Snapdragon 660 and Qualcomm Snapdragon 835, respectively, according to Baidu. The same source has also mentioned the chipsets of the already announced Nokia 3, Nokia 5 and Nokia 6 (which is obvious in sync).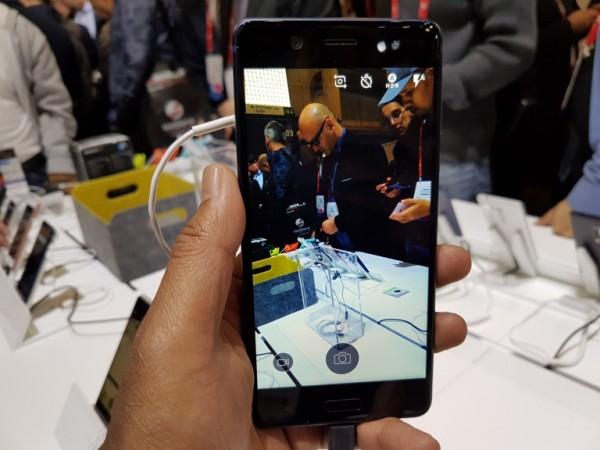 It was earlier reported that both the Nokia 7 and Nokia 8 would be powered by the same chipset — Qualcomm Snapdragon 660 — but the new report claims that they would have different processors.
There are no details about Nokia 2 yet but it is reported that Nokia 7 will have a full HD display with 1,080x1,920p resolution, an Android Nougat operating system, a camera by Carl Zeiss optics, a fingerprint sensor and a fast battery-charging technology, while Nokia 8 is expected to sport a QHD display with 2,560x1,440p screen resolution, run Android Nougat OS and mount a camera by Carl Zeiss.
On the other hand, Nokia 9 is expected to feature an IP68 water-and-dust resistant certification, a fingerprint scanner, an iris scanner, an OZO audio. It is expected to sport a 5.5-inch QHD OLED display with a 1,440x2,560 resolution, powered by a Qualcomm Snapdragon 835 processor, and run an Android 7.1.2 Nougat operating system. Reports also claimed that it will feature a 6GB/8GB RAM, a 64GB/128GB internal memory (with microSD card slot), a 22MP PDAF with Zeiss optics, a 12MP front-snapper, and a 3,800mAh battery with Quick Charge 4.0 support.