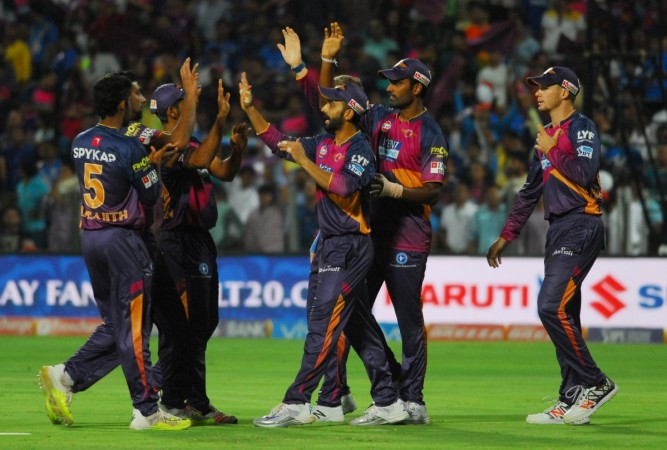 The Bombay High Court on Friday urged the Board of Control for Cricket in India (BCCI) not to hold any matches of the upcoming edition of the Indian Premier League (IPL) in any drought-hit areas in Maharashtra, much like how things had played out for the 2016 edition of the cash-rich cricket tournament.
It may be noted that the BCCI had this year fought really hard to keep IPL 2016 matches in Maharashtra, with two IPL franchises - Mumbai Indians and Rising Pune Supergiants - hailing from the state. However, it had to shift all matches out of Maharashtra after April 30, on the HC order.
Before IPL 2016, the HC had asked the BCCI to shift some IPL matches out of the drought-hit parts of Maharashtra because otherwise precious water, which could have been supplied to people in need of it, would be used to maintain the outfield of the venues. While hearing the matter in one of its sessions, the HC had observed that the waste of water in that case was "criminal."
The most recent court direction comes from the Bombay HC bench of Chief Justice Manjula Chellur and Justice M S Sonak, which was hearing petitions about some Maharashtra villages facing severe drought every year and seeking the court's direction to the government to tackle the issue.
Part of these petitions was a public interest litigation (PIL) filed by NGO Loksatta Movement, where the BCCI has been named a party and it has been alleged that six million litres of water are used each day for the upkeep of the stadiums. The BCCI on Friday tried to extricate itself from the case saying that its role was over.
However, the HC divisional bench observed: "You (the BCCI) can assist us. The IPL will be held next year as well. The issue will crop up again. If certain places do not have facilities like water, then do not hold matches there. As a parent body, the BCCI should be taking care of all this beforehand so that the franchises do not suffer in the end. The BCCI cannot just lift its hands up."