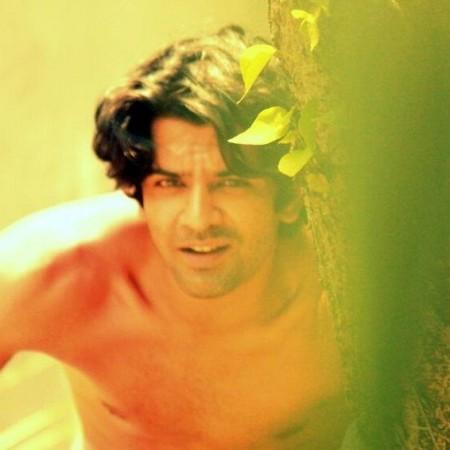 Television actor Barun Sobti, popularly known as Arnav Singh Raizada of "Iss Pyaar Ko Main Kya Naam Doon?", is quite a heartthrob, and by marrying childhood sweetheart Pashmeen Manchanda in 2010, the suave star did crush many hearts.
According to recent reports, Sobti was taken aback when a small-town girl, who is also one of his biggest fans, went up to him to profess her love wanting to tie the knot. "The girl even got a huge bouquet of roses, a photo frame of the two and a handmade card to gift Barun," reported Bollywood Life.
However, an onlooker present on the scene, told BL, "Barun was completely taken aback with the girl. He made sure he accepted her gifts and gave her a hug also, returning her love with a small gift."
Will Sobti, who is gearing up for his Bollywood debut with "Main Aur Mr Right", peel away from his marriage to make the relentless fan happy? Evidently no. He then pacified the admirer informing her about his happy marriage. And, how putting an end to the wedlock was next to impossible.
Sobti and Manchanda are high school sweethearts who survived the pangs long distance relationships come with.
"It will be four years since we got married on the release date of 'Main Aur Mr Right.' We met in school. She was going to drink water from the tap and I was staring at her. No one proposed actually, we graduated into love and then marriage," the actor shared tidbits from his story with BL, and added, "We've been together for the longest time; there was no scope of proposing. We studied together, and then she went to Australia for further studies for five years. If you go through a long distance relationship and survive it, then you can survive even death. When she came back everyone knew we were going to get married."
Slated for a 12 December release, "Main Aur Mr. Right" also features Shenaz Treasurywala. "22 Yards" and "Satra ko Shaadi Hai" are the other two films the actor will be seen in.