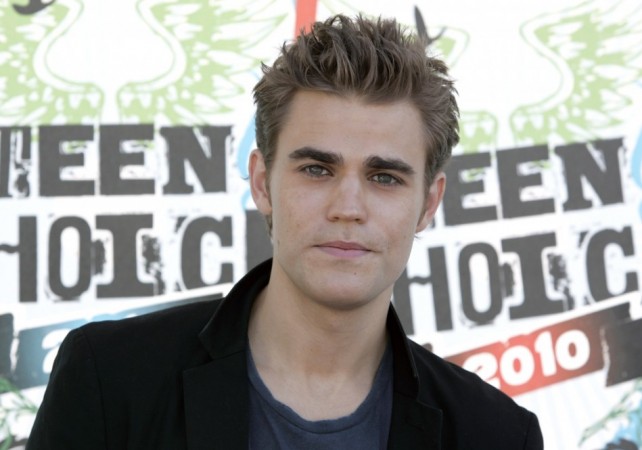 A section of fans have already started rooting for "The Vampire Diaries" characters Stefan and Caroline to get together, but according to executive producer Caroline Dries it is not such an easy task to bring them together.
Stefan and Caroline, the characters essayed by Paul Wesley and Candice Accola, have a strong chemistry on the show and currently both of them are single. But one of the major hurdles is his characterisation as Elena's true love and soulmate.
Dries told MTV that showrunner Julie Plec believes there should be a proper plan in place before the spark between the two can be ignited.
"I think in Julie mind — and I don't mean to speak for her — but I think that in her mind, it was always something that could be a great romance," Dries told MTV News.
"Our issue — it's not so much a shipper need, it's that Stefan was defined from the beginning of the show as somebody who was the soul mate of Elena. To gracefully detach him from her has been our mission, so we can breathe out the Damon and Elena relationship."
The first step to bring Caroline and Stefan closer would be to re-establish the younger Salvatore brother as merely a friend of Elena's and getting rid of any romantic connection.
"First we needed to define Stefan as somebody who was Elena's friend, and no longer her soul mate, and now [we can] give him a new potential romance with Caroline," Dries continued. "It takes a long time to evolve, because we want it to feel real, and not forced down anybody's throats. Realistically, Stefan doesn't want to ruin his friendship with Caroline, because he's friends with her and Elena. It's a complicated, messy situation, and we just wanted it to feel as organic as possible."
Dries also added that the midseason finale of "The Vampire Diaries" season 6, titled "Christmas Through Your Eyes" will see the characters taking a step forward in their relationship, though it will result in Caroline forcing to deal with a tragedy.