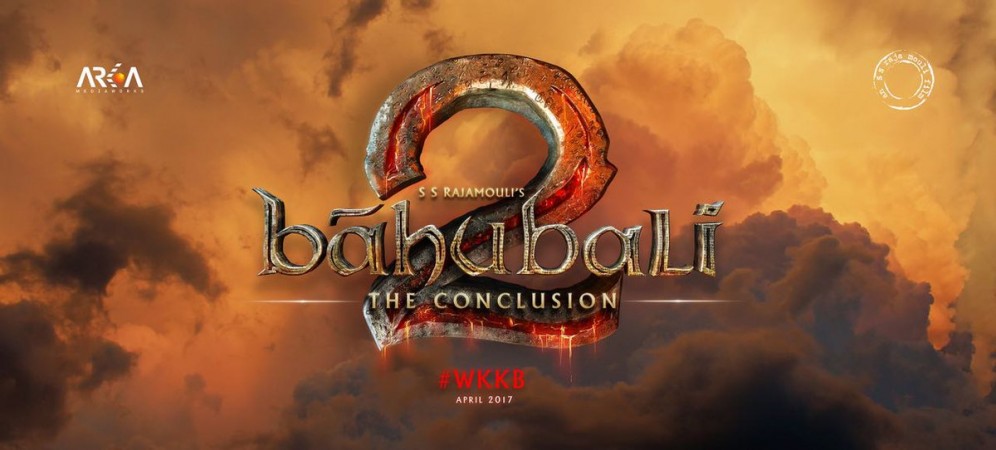 The demand to dub SS Rajamouli's Baahubali – The Conclusion, which is also known as Bahubali 2, in Kannada has got a fillip after Ajith's Tamil film Yennai Arindhaal got ready for the release. Now, people are also doing online campaigns to dub the film in the state language of Karnataka.
Is Shah Rukh Khan part of Baahubali 2 (Bahubali)?
Pro-dubbing supporters on Twitter started the tweet campaign with the hash tag — #Bahubali2InKannada — on Thursday, 16 February. Their aim is to draw the people and media's attention towards the cause.
Bahubali 2 is set for release on April 28 and it will simultaneously see the light of the day in Tamil, Telugu, Hindi and Malayalam languages. The first instalment of Prabhas, Anushka Shetty, Rana Daggubati and Tamannaah Bhatia's film had struck gold at the Karnataka box office. The second instalment is eagerly awaited by the viewers.
However, no film has been dubbed in Kannada as the industry has so far been opposed to dubbing content from other languages into Sandalwood. In fact, there was an unofficial ban on dubbing since the 1960s. A case on the issue was filed a few years ago at the Competition Commission of India (CCI), which passed the verdict in favour of dubbing, while terming the ban "illegal."
Earlier efforts to dub movies from other language into Kannada had met with little success due to the lack of co-operation among members of the industry.
Below, find selected-few tweets of pro-dubbing netizens:
Mohan Murthy (@mohannmurthy): #Bahubali2InKannada Nt able to wtch bahubali because of lang constraint. At least sme hope for bahubali2. Pls dub into Kannada @ssrajamouli
Babu Ajay: Demand for dubbing is basically a rights issue & part of status planing in Kannada linguistics.thnks to @KannadaGrahaka #Bahubali2InKannada
Demand for Bahubali2 in Kannada is getting stronger day by day. The tweet campaign for #Bahubali2InKannada will show the demand for content in Kannada. Everyone who wish to support dubbing in Kannada and want to see content being dubbed to Kannada in future can be part of our campaign.
#Bahubali2InKannada campaign:
Vijayamahantesh: @ssrajamouli I want to watch #Bahubali2InKannada, please dub it. By dubbing to #Kannada, you open to market with more than 50M population
Last time Bahubali was released in Karnataka, these were the language choices, No Kannada. Saaku ????we need #Bahubali2inkannada pic.twitter.com/WtCWcM4paI

— Hariprasad Holla (@hariprasadholla) February 16, 2017
Devaraj Shiraddi: It would be great if they release bahubali - 2 in kannada.... #Bahubali2InKannada
K Raghavendra Reddy: Why should all languages have all d fun. I too need #Bahubali2InKannada
Satish Potdar: Waiting for a dubbed version in kannada....#bahubali2InKannada
Navaneeth Gowda: @ssrajamouli Sir, Many in Karnataka are waiting for Kannada version of Bahubali. Pls dub in Kannada too @DubINKannada #Bahubali2inKannada
Krishna kumar: Bahubali2 shud b dubbed in KANNADA. If ppl oppose dubbing, they shud oppose remake as well... #Bahubali2InKannada
Rakshith Ponnathpur: The Kannada news media should stand for #Bahubali2InKannada given how much they love to cover the movie.