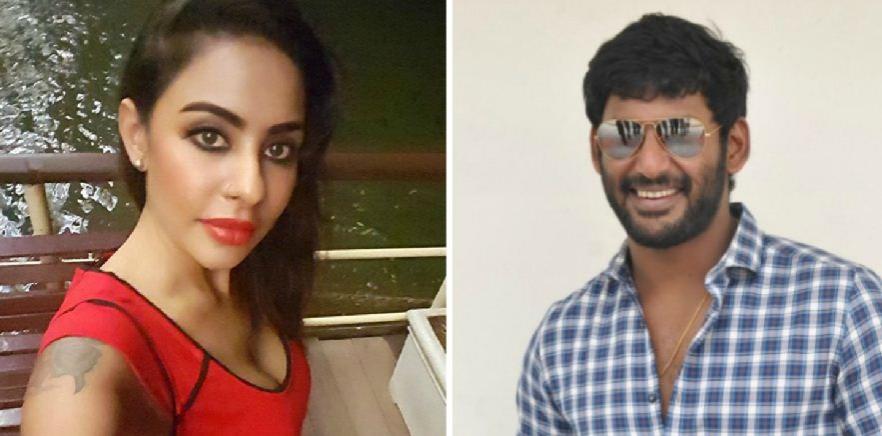 Vishal has come to Nani's support after Sri Reddy made shocking allegations against the Telugu actor. He has asked her to give substantial evidence to prove her claims.
"I know him well. He is a very good friend of mine. But I am not defending him for personal reasons. This latest accusation by her (Sri Reddy) is perhaps the most outrageous yet. Anybody who knows Nani knows how particular he is in his behaviour towards men and women," the IANS quotes Vishal as saying.
Vishal, who is the president of the Tamil Film Producers' Council, urged her to give evidence instead of just taking out random names. With the actor now extending his support to Nani, he feels that she might target him next.
According to the 40-year-old, the laws on sexual exploitation are one-sided and the accused will get an opportunity to defend himself at the later stages.
However, Vishal admits that casting couch exists in the film industry. "In the Tamil and Telugu film industry, any Tom, Dick or Harry can open an office claiming to be a producer and 'audition' girls for roles. The stereotypical image of the starlet with her pushy Amma allowing the so-called producers or his assistant to take advantage of the young girl, is not off the mark," he adds.
He says that sexual exploitation is not just restricted to just to films but it exists in every industry.
Recently, Sri Reddy had accused Nani of sleeping with her. ""K definetly wl fight legally..if u born by only one nd if you want ur family safe(curse)??just promise on ur family and career that u didn't fuck me nani..especially u love doggy style..U remember fucker..U r just an ass hole..my curse wl b like a shadow,one day it wl work..thu. [sic]" she posted on her Facebook account.
Before Nani, Sri Reddy had targeted a few notable celebrities that include Abhiram Daggubati, the son of reputed producer Suresh Babu.