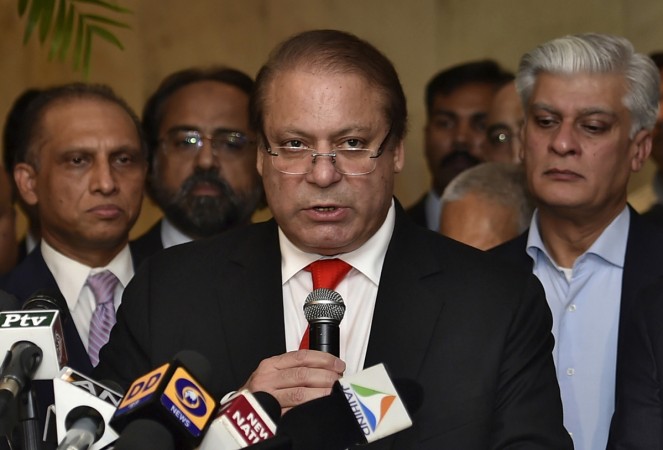 Despite India's stand on not reviewing relations with Islamabad if it continues talks with Kashmiri separatists, Pakistan Prime Minister Nawaz Sharif said he will speak to the leaders of the valley before entering into a dialogue with India.
Addressing a session of the Kashmir Council in Muzzafarabad, Sharif said that Kashmir issue is of utmost importance for the country and his government wants to resolve it through a dialogue.
Sharif said that Pakistan had tried to settle disputes with peace, but India's decision to cancel talks earlier this year soured their relations. He added that Pakistan will first hold meetings with Kashmiri leaders over Azad Jammu and Kashmir and then confer dialogue with India.
Sharif also noted that the international community too has acknowledged India's "biased attitude" towards Pakistan and said that "the United Nations should play its role in this regard."
"It is our fundamental belief that the Kashmir issue should be resolved through dialogue. My government initiated dialogue with India but India cancelled the scheduled foreign secretary talks," Dawn quoted Sharif as saying.
"Before dialogue with India, I have decided to engage with Kashmiri leaders," he added.
Earlier in August, India had cancelled secretary level talks with Pakistan after a meeting between Pakistani High Commissioner to India Abdul Basit and Hurriyat leader Shabir Shah.
Sharif also said that India has been constantly blaming Pakistan for giving rise to terror activities and providing home to terrorism, which he said was untrue as Pakistan is no less a victim of terrorism than India.
"India's propaganda that Pakistan shields terrorists is in fact an attempt to hide its own sins. We are curbing terrorism and terrorists," Sharif said.
"Blaming Pakistani institutions for acts of terrorism is a pack of lies. Pakistan itself is the biggest victim of terrorism and Kashmiris in the held territory are the victims of India's state terrorism and barbarism," he added.
He also referred to the recent flare-ups along the Line of Control and said that Pakistan's effort to establish peaceful relation between both the nations has now diminished as "current deliberate actions of the Indian army had flared up tensions."
"This has dealt a serious blow to the confidence building," he said.