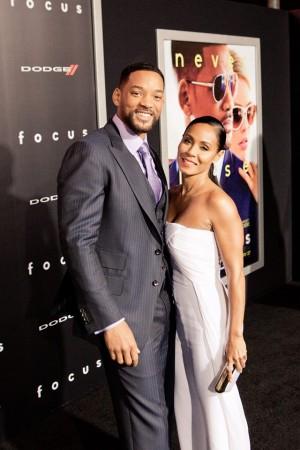 Will Smith and Jada Pinkett Smith divorce rumours have been going wild ever since Ben Affleck and Jennifer Garner officially announced their split. But will the couple actually give up on their 17-year-old marriage?
Various reports have emerged in the last few days speculating trouble in the couple's paradise and that they may consider Ben and Jennifer's case to weigh their marriage.
According to Hollywood Life, Will and Jada have taken their "open" relationship status a bit too far. The report suggests that the "Men in Black" star continues to act like a single man, while his "Magic Mike XXL" actress wife is seriously considering divorce.
"Will and Jada's marriage has spiraled out of control and she's contemplating divorce. In May, she consulted a high-profile divorce attorney after things hit rock bottom for them. She will leave him if things continue down this path. And she is not messing around," an insider said.
"They like to say they haven't divorced because of the kids, but it's mainly because of the assets. The couple is worth $240 million combined. At this point, their marriage might as well be a business arrangement," the insider added.
The report also pointed out that the couple may hold on to the thought and the divorce may not happen, at least not now.
"These divorce rumors have gone on as long as Ben & Jen and the reason for it is because Will and Jada have been close to divorcing for some time. The only difference is they are not going to pull the trigger on it anytime soon, if at all," a source said.
Apparently, Will and Jada's three children are the reason why they haven't split yet and why they would wait for a few more years to call it quits.
"Their marriage has gotten to a point where it's almost easier to stay together than to break it off. Plus, there are three other reasons why Will and Jada may not pull a Ben and Jen for a few years — Trey Smith, Jaden Smith, and Willow Smith. The soonest Jada and Will would divorce would be when the kids are adults," the source said.
"That is what is most important to them — the kids' welfare. They don't want to divorce while the children are still young," the source added.
If these reports are true, then Hollywood could witness another shocking divorce.