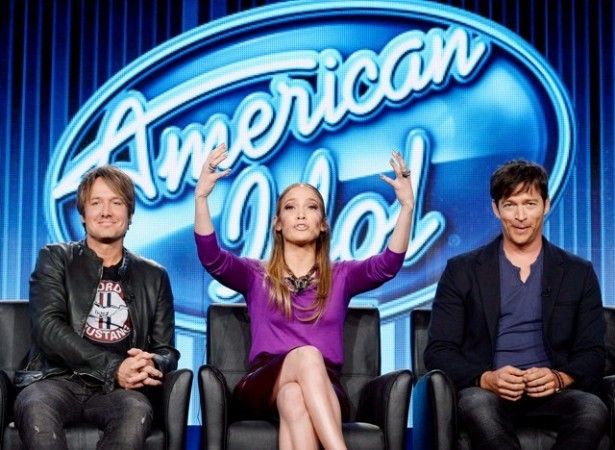 "American Idol" hit an all-time finale low in May 2013, when it wound up its 12th season. Now show executives hope changes in the format as well as better chemistry between judges will help revive the ailing show.
Season 13 of the show airs on Fox on Jan 15, with a new judging panel featuring Jennifer Lopez, Keith Urban and Harry Connick Jr, and from the promo clips of the singing reality competition, the pleasant working relationship that the trio share is evident.
Their good-natured dibs is in sharp contrast to the constant bickering between former judges Mariah Carey and Nicki Minaj, during which time the show raked in just 13.2 million viewers. This is a sharp decline from 30.3 million viewers in the 2005-06 season, when the show hit a peak, according to the figures published by Nielsen, a market research company.
Per Blankens, one of the show's producers, told Associated Press that the show's success also depends on how comfortable the judges are with each other.
"American Idol is still the best format in the world. ... Our job is to go back to basics," Blankens told AP. That includes "a panel that's good, and like what they're doing, and could consider eating lunch together, because it all starts there."
Kevin Reilly, chairman of Fox Entertainment, agrees, and added that "there's a great vibe on the show." At the same time, he acknowledges the challenges posed by other rival shows such as NBC's "The Voice" and Fox's "The X Factor."
To overcome this, producers of American Idol have changed the show's format so that contestants will have an expanded song choice that will include latest tunes as well.
Reilly told AP that they "anticipate that it's going to be a really good season, and I hope we flatten out over the course of the year and have it be a great season for us."