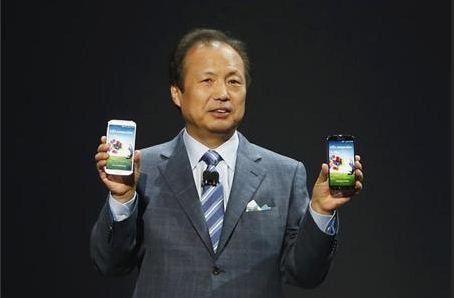 All eyes will be on Samsung Galaxy S4 pre-orders figure, now that the South Korean firm has unveiled the most-awaited smartphone of the year at Radio City Music Hall, New York City, on Thursday evening.
Several sections of the media reported that Samsung Galaxy S4 pre-orders will begin two weeks after the launch. A UK website, EE, went a step further by confirming that the pre-orders for the new next-generation Galaxy smartphone will begin on 28 March and the device will hit stores on 26 April.
Its predecessor Galaxy S3 which was released on 3 May last year, reportedly received nine million pre-orders, beating Apple iPhone as the fastest selling gadget in history. iPhone 4S reportedly had four million pre-orders.
Apple announced that iPhone 5 pre-orders crossed two million in the first 24 hours, which was double the pre-orders of the previous iPhone 4S.
Now, the question remains as to whether Samsung Galaxy S4 pre-orders will break the record of Galaxy S3 and iPhone 5.
Several retailers and websites like EE, Carphone Warehouse, T-Mobile and Phones 4 U have put up pre-registration pages for Samsung's flagship smartphone. Samsung Galaxy S4 was received with much appreciation, but the actual response will be seen only at the end of the month.
Samsung Galaxy S4, which was launched amid much anticipation on Thursday, features a 5.0-inch display with world's first Full HD Super AMOLED display. It will be marketed in two variants - one with an octa-core processor and the other with a quad-core processor.
The smartphone also features Smart Scroll for tracking facial movements to scroll, Smart Pause for pausing video if the user looks away, the Samsung WatchON universal remote control and S Voice Drive for taking text commands through voice control when the user is driving.