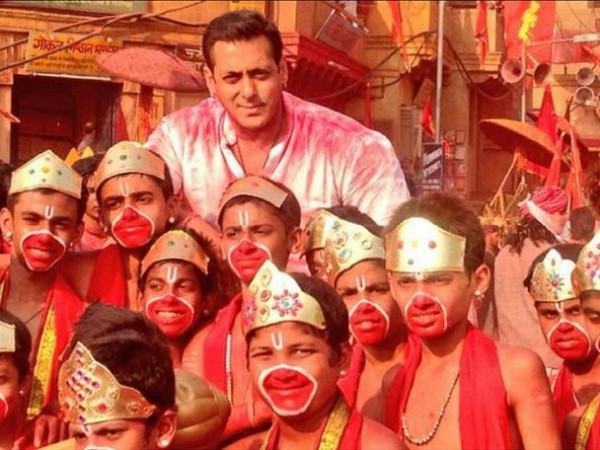 The 2002 hit-and-run case verdict, in which Salman Khan has been pronounced guilty and sentenced to five years in jail, has not only left the superstar's family and friends devastated, but also got many thinking about the films he was scheduled to wrap up.
Kabir Khan's "Bajrangi Bhaijaan" and Sooraj Barjatya's "Prem Ratan Dhan Payo" are two of the most awaited films of the actor, and he was almost there with them when the verdict happened. However, there are chances he might be able to put a full stop on them before he's put behind bars.
"The Court has given its verdict and we have to respect that. I just hope like how Sanjay Dutt got a month to complete his films before he is put behind bars, Salman also gets the same. Both the films are almost 90% complete," Bollywood Life quoted trade expert Akshaye Rathi as saying.
However, he further elaborated that if the High Court sides with the Sessions Court decision, the producers might tweak the stories in order to not let his absence affect the films' release.
"It's a very subjective thing to do. Depends completely on the producers. But given the fact that the climaxes of both the films have been canned, they might give that a try. But that's a long shot," he noted.
Here's what some of the netizens have to say:
Abhi Biswas @aishwarya__14 Court must give salman time to complete the shoot of #BajrangiBhaijaan n #PremRatanDhanPayo ..... #SalmanVerdict.
Ayush Garg: Sooraj Barjatya must file for permission to shoot Prem Ratan Dhan Payo in Arthur Road Jail. Otherwise sign Abhijeet instead. #SalmanVerdict
Charlie Bikash: Prem Ratan Dhan Payo is not complete either. 25% of the shoot still left. Scheduled to release during Diwali 2015 (sic).
naina kapoor: Ab bajrangi bhaijan ka shoot toh khatam ho gaya.but wat abt prem ratan dhan payo?will the court pay for the loss or salman??
Murphy!: But I feel bad for "Bajrangi Bhaijaan" shoot and "Prem Ratan Dhan Paayo" shoot.